Michael Trotter Jr. and Tanya Blount are a dynamic duo that captures a soul-punch of grit with a pure Gospel-holler
read more »
When Johanna and Klara Söderberg, aka First Aid Kit, hit the map as YouTube laptop sensations four years ago with
read more »
There is no denying that U2 is one of a few rock bands to stay relevant while sticking to the
read more »
Love on top of love is in the air, and nothing complements the season more than some smooth jams to
read more »
The soundtrack that brings us into a joyful union of the Christmas spirit and warm gatherings of loved ones and
read more »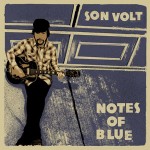 The No Depression genre movement has been a long-standing undercurrent of artists that hail from the outer rim of the
read more »
There's truly no finer representation of Southern grit and soul mixed with rock 'n' roll than the late Gregg Allman.
read more »
Ever wondered what would happen if the best of what made late 1980's pop gold decided to sprout life in
read more »
Anthony Peardew is the keeper of lost things. Forty years ago he carelessly lost a keepsake from his beloved fiancée.
read more »
Perry, Georgia: "Where Georgia Comes Together" — This hot and sleepy South Georgia town is the birthplace of a pioneer
read more »
The Country Western genre is slowly becoming extinct. What once was a vibrant honky tonk of highway men slinging road-worn
read more »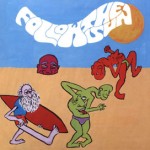 No trip to the pool should be without a perfectly crafted soundtrack — a backdrop of tunes that elicits cannonballs
read more »
Experiences of life and love, aligned with fables sewn together like a quilt of remnant road stories and pure imagination
read more »
Many of you may remember a quaint music venue and all-around hangout spot on Walton Way called the Red Lion
read more »
Talk about throwing caution to the wind. With Windy City, 27-time Grammy Award winner Alison Krauss has gone solo to
read more »