When Johanna and Klara Söderberg, aka First Aid Kit, hit the map as YouTube laptop sensations four years ago with
read more »
Five women go on a hike. Only four return. Jane Harper, the New York Times bestselling author of The Dry, asks: How well do
read more »
There is no denying that U2 is one of a few rock bands to stay relevant while sticking to the
read more »
It isn't paranoia if it's really happening . . . For readers of Gillian Flynn and Tana French comes a
read more »
Love on top of love is in the air, and nothing complements the season more than some smooth jams to
read more »
People say it like a joke, but Henry Bell really did run away from home to join the circus. A
read more »
A modern day Nancy Mitford, Susannah Constantine provides a rare glimpse into the secret lives of the scandalous upper classes
read more »
The soundtrack that brings us into a joyful union of the Christmas spirit and warm gatherings of loved ones and
read more »
New York Times bestselling author John Grisham's newest legal thriller, The Rooster Bar, released October 24, takes you inside a law firm
read more »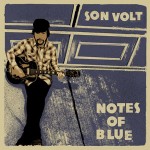 The No Depression genre movement has been a long-standing undercurrent of artists that hail from the outer rim of the
read more »
There's truly no finer representation of Southern grit and soul mixed with rock 'n' roll than the late Gregg Allman.
read more »
From the author of the #1 international best seller The Girl in the Spider's Web, comes the newest book in the
read more »
New York Times bestselling author Nelson DeMille's new novel (in stores September 19) features U.S. Army combat veteran Daniel "Mac" MacCormick,
read more »
Ever wondered what would happen if the best of what made late 1980's pop gold decided to sprout life in
read more »
Anthony Peardew is the keeper of lost things. Forty years ago he carelessly lost a keepsake from his beloved fiancée.
read more »