In this definitive biography, veteran sportswriter Tom Callahan shines a spotlight on one of the greatest golfers ever to play
read more »
Many of you may remember a quaint music venue and all-around hangout spot on Walton Way called the Red Lion
read more »
Talk about throwing caution to the wind. With Windy City, 27-time Grammy Award winner Alison Krauss has gone solo to
read more »
Lincoln in the Bardo is hilariously funny, horribly sad and utterly surprising. If you can fight past an initial uncertainty about
read more »
In this season of happiness and love, it's always necessary to set the mood. There are classic records through the
read more »
Embrace Hygge (pronounced hoo-ga) and become happier with this definitive guide to the Danish philosophy of comfort, togetherness and well-being.
read more »
In the tradition of The Girl on the Train, The Silent Wife and Gone Girl comes an enthralling psychological thriller that spins one woman's
read more »
Eric Clapton, Ginger Baker, Jack Bruce. If you were into classic rock in the late 60s, you knew them collectively
read more »
New York Times bestselling author Mary Alice Monroe returns to the Lowcountry with another heartwarming novel just in time for the holidays.
read more »
Vulfpeck is a funk quartet from the Great Lakes region of Ann Arbor, Michigan, but I would hardly classify them
read more »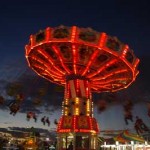 Get ready for a whirlwind of entertainment as the 51st Columbia County Fair kicks off November 3 for ten days
read more »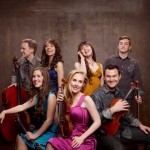 It's not the same old song and dance with the variety of shows that Augusta Amusements is bringing to the
read more »
From New York Times bestselling author Fredrik Backman, comes a moving portrait of an elderly man's struggle to hold on to his
read more »
Sweet vintage Alabama soul is coming down the tracks with a full-blown steam engine packed with lush horns, funky break-back
read more »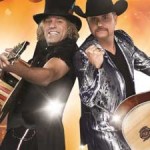 There's nothing shy about Big Kenny and John Rich. If you've ever been to one of their hard-hitting concerts you
read more »