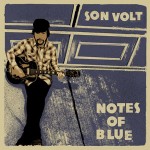 The No Depression genre movement has been a long-standing undercurrent of artists that hail from the outer rim of the
read more »
There's truly no finer representation of Southern grit and soul mixed with rock 'n' roll than the late Gregg Allman.
read more »
From the author of the #1 international best seller The Girl in the Spider's Web, comes the newest book in the
read more »
New York Times bestselling author Nelson DeMille's new novel (in stores September 19) features U.S. Army combat veteran Daniel "Mac" MacCormick,
read more »
Ever wondered what would happen if the best of what made late 1980's pop gold decided to sprout life in
read more »
Anthony Peardew is the keeper of lost things. Forty years ago he carelessly lost a keepsake from his beloved fiancée.
read more »
Perry, Georgia: "Where Georgia Comes Together" — This hot and sleepy South Georgia town is the birthplace of a pioneer
read more »
Just in time for beach-reading season, New York Times best-selling author Ann Kidd Taylor releases her warm and vivid new
read more »
Bestselling author John Grisham stirs up trouble in paradise in his endlessly surprising new thriller. Camino Island unspools over one long summer,
read more »
A broken man. A twist of fate. A second chance. From New York Times bestselling author Richard Paul Evans comes the
read more »
In this definitive biography, veteran sportswriter Tom Callahan shines a spotlight on one of the greatest golfers ever to play
read more »
Lincoln in the Bardo is hilariously funny, horribly sad and utterly surprising. If you can fight past an initial uncertainty about
read more »
Embrace Hygge (pronounced hoo-ga) and become happier with this definitive guide to the Danish philosophy of comfort, togetherness and well-being.
read more »
In the tradition of The Girl on the Train, The Silent Wife and Gone Girl comes an enthralling psychological thriller that spins one woman's
read more »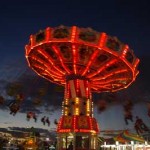 Get ready for a whirlwind of entertainment as the 51st Columbia County Fair kicks off November 3 for ten days
read more »