From locally sourced brews at a boutique craft beer bar and festival to an instructional tandem hang gliding experience, it's
read more »
Get close to nature during guided kayak salt marsh tours off South Carolina's Hammock Coast Off of South Carolina's Hammock
read more »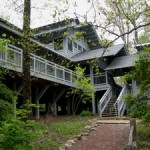 Take a five-mile trek through the north Georgia mountains to discover Hike Inn A journey of a thousand miles begins
read more »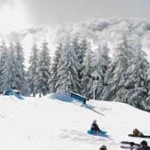 Sometimes the best presents of all don't fit under a Christmas tree. Sometimes they come a little early. Anyone who
read more »
Help herd cows, tend a garden or just retreat from urban noise to a quiet porch at three Georgia ranches. 
read more »
Step out and enjoy nature or step back in time on a diverse assortment of trails in the North Carolina
read more »
Uncork the flavor of North Georgia wine country at the award-winning Wolf Mountain Vineyards & Winery. There's gold in them
read more »
Get out and get active as Georgia State Parks & Historic Sites celebrates its 85th anniversary with special programs, tours
read more »
Get up close and personal with rescued sea turtles and other marine life at the Georgia Sea Turtle Center
read more »
Anyone who enjoys fine wine and good food – and isn't that most everyone? – in an idyllic setting should
read more »
For a romantic getaway, spend a night or two in some of Georgia's renovated historic hotels to feel the past
read more »
The Victorian Christmas Festival in Thomasville, Georgia celebrates the season with timeless fun.  Christmas wouldn't be Christmas without its time-honored
read more »
If you're hungering for way to ring in the New Year besides watching an 11,875-pound crystal ball drop in the
read more »
Follow the Sonker Trail to experience a one-of-a-kind dessert found only in Surry County, North Carolina New Orleans has its
read more »
Learn more about wines through tastings, wine dinners, wine and cooking classes and special events at the Atlanta Wine School.
read more »