Anyone who enjoys fine wine and good food – and isn't that most everyone? – in an idyllic setting should make the short trip on Interstate 20 to Greensboro, Georgia for the Lake Oconee Food & Wine Festival. In its seventh year, the festival, which will be held Friday, March 18 and Saturday, March 19, has become a regional favorite for foodies and wine lovers.
"The festival celebrates great wine and food while showcasing our beautiful Lake Oconee area," says Teresa Doster, the 2016 festival chairwoman. 
General admission tickets will allow guests to enjoy Saturday night's Grand Tasting, which will feature more than 100 wines as well as food specialties from Lake Oconee-area and participating restaurants. The event also will include live entertainment and a silent auction.
The California-based Justin Vineyard & Winery will be the premier vintner for the festival. Named Wine Enthusiast's 2015 American Winery of the Year, the vineyard combines Old World winemaking methods, such as hand harvesting and small barrel aging in French oak, with New World technology.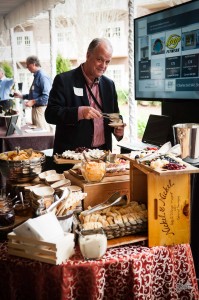 Participating chefs will include Andrew Litherland, executive chef of The Ritz-Carlton Reynolds, Lake Oconee. The New Zealand native showcases his global roots in his culinary creations. Other local and regional chefs will prepare signature dishes as well.
And there's more. Still-life artist Thomas Arvid, who is known for his paintings of wine, will appear and display his work at the festival.
"It is an honor to welcome such distinguished chefs, winemakers and artists to our hotel for the Lake Oconee Food & Wine Festival," says Ralph Vick, The Ritz-Carlton Reynolds, Lake Oconee general manager. "I am excited to highlight our resort and showcase all that we have to offer while celebrating fine food, wine and community."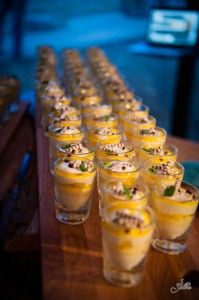 This year the festival also will introduce two new events – the Linger Longer Launch Party and the Brew & Que Cook-off. The Friday evening launch party will feature live entertainment and cocktails. Festivalgoers can enjoy a lakeside lunch Saturday as they judge a BBQ cook-off with cold beer from a regional microbrewery. 
All proceeds from the event will benefit Lake Oconee-area children's arts and educational charities.
If You Go:
What: Lake Oconee Food & Wine Festival 
When: Friday, March 18 and Saturday, March 19 
Where: The Ritz-Carlton Reynolds, Lake Oconee, Greensboro, Georgia
How Much: $100 – Festival Grand Tasting (6-9 p.m. March 19); $50 – Linger Longer Launch Party (8-11 p.m. March 18); $50 – Brew & Que Cook-off (Noon-2 p.m. March 19); overnight packages for two-night stay start at $858
More Info: oconeefoodandwine.com