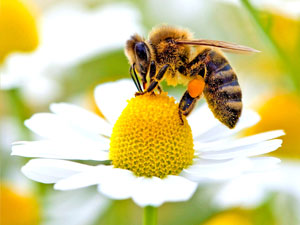 Phinizy Nature Center will be abuzz with things for you to add to your "honey-do" list, but they won't be a chore. First and foremost, you should make plans to attend its National Honey Bee Day Celebration on Saturday, August 19.
And if you're really ambitious, whip up a dessert for the bake-off contest.
Bake-off contestants must be amateur cooks, and entries must be homemade. Of course, honey must be one of the ingredients. Individuals or teams can submit more than one entry, but can win only one prize.
Contestants can register online for the bake-off, and local chefs will judge the homemade honey desserts. Submissions should not require heating or refrigeration.
Those who enjoy a little competition outside the kitchen can participate in games such as pin the wings on the bee, a bee piñata, turtle egg relay, three-legged heron race, frog hop relay, volleyball, soccer and hackysack toss. Adventurous types can go on a pollinator plant scavenger hunt as well.
Additional activities include honey tasting from local beekeepers, face painting, crafts, educational classes and live music from The Wynn's. Be sure to bring a picnic and blanket.
Honey will be available for purchase from Phinizy's Visitor Center and from beekeeper booths. Donations are welcome to support Phinizy programming.
If You Go: 
What: National Honey Bee Day Celebration
When: 10 a.m. – noon Saturday, August 19 
Where: Phinizy Swamp Nature Center
How Much: Free
More Info: phinizycenter.org