A local fundraiser will bring community groups together to advocate for orphaned children.
Connected Hearts Ministry is dedicated to helping children who are difficult to adopt find forever homes. They include children older than age 5, sibling groups and children with special needs. 
"Because a lot of the children we work with are children that are often overlooked for adoption, they need someone to advocate for them," says Misty Hudson, who co-founded the nonprofit organization with her husband, Brandon.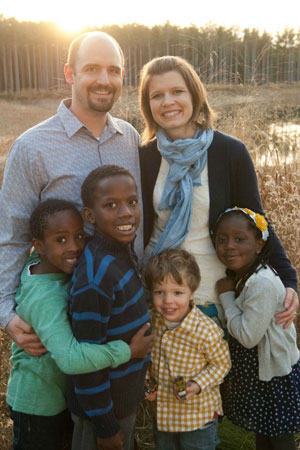 However, Connected Hearts Ministry cannot fulfill its mission alone. On November 11, the organization will hold its inaugural United for Orphans fundraiser to coincide with National Adoption Month. The event will join individuals, businesses, churches and organizations together to bring hope to orphans locally and globally. 
"We saw a growing need for funding and advocacy," Misty says. "There are a lot of families in the area that want to adopt and that have a heart for orphan care. We want to bring everyone together for a special evening."
The fundraiser will include food from Chick-fil-A, a photo booth, advocacy for orphans, a live and silent auction and live musical entertainment by George Dennehy. The musician, who was born without arms and adopted at age 1, plays multiple instruments such as the guitar and piano with his feet. During the event, Dennehy will share his personal story as well.
"We saw George play in Nashville three or four years ago," says Misty. "We loved his story, and watching him play was the most humbling and inspiring thing we've ever seen. We're thrilled to bring him to the area."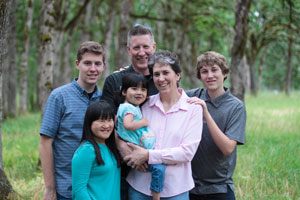 A VIP pre-show will offer a special concert by Dennehy; a meet and greet, as well as photo opportunities, with the performer; refreshments and a chance for early bidding on auction items. 
The auction will feature goods such as a Napa Valley Epicurean Adventure, Tuscany Culinary Escape, Royal Caribbean Cruises, a family friendly Ultimate Broadway Adventure and a Kennedy Space Center Adventure. Other auction items include an Augusta staycation package, designer handbags, bicycles, restaurant gift certificates, passes to local golf courses, roller skating passes, Myrtle Beach campground passes and tickets to various entertainment venues and attractions. 
All proceeds will go toward supporting the mission of Connected Hearts Ministry, which – since adoption lasts a lifetime – does much more than connect orphaned children with forever homes.
The organization provides adoption funding to help families raise money to bring their child home. Once the child is home, the ministry also offers a medical sponsorship program to help families pay for their child's ongoing medical expenses. As part of its foster care program, the ministry provides duffle bags filled with essential and personal items for children when they enter foster care. The bags include items such as hygiene products, clothing, blankets, a stuffed animal, a Bible and coloring books. 
Families must work through an accredited adoption agency to receive assistance from the ministry. 
"We really hope the CSRA will unite together and pool its efforts to make a huge impact on orphans in the area and around the world," Misty says.
If You Go: 
What: United for Orphans, a fundraiser for Connected Hearts Ministry
When: 6 p.m. – 9:15 p.m. Saturday, November 11
Where: First Baptist Church, North Augusta
How Much: $25 general admission for ages 18 and older; $50 ultimate VIP experience for ages 18 and older; $5 ages 2 – 17; $5 childcare ticket for ages 2 – 12 (limited to first 50 children registered)
More Info: connectedheartsministry.org