No matter what anyone says, dog days are not just for summer this year. According to the Chinese calendar, 2018 is the Year of the Dog, and February 16 marks the first day of the Chinese New Year. While those born in the Year of the Dog are known for their loyalty, the CSRA Chinese Culture Center shows allegiance to its heritage every day of every year. 
The CSRA Chinese Culture Center was founded in 1992 as Augusta Chinese School to teach the Chinese language to the youth of local Chinese immigrants. At that time, the school served about a dozen students from a handful of families.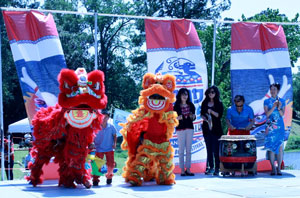 Now, however, the culture center, which meets at Warren Baptist Church and celebrated its 25th anniversary last fall, teaches Chinese to almost 100 students in first through 10th grades. 
"Ninety-five percent of the students are Chinese descendants, and most of these children's parents speak Chinese at home," says Kathy Chen, a Martinez resident and culture center board member. "Parents who have adopted children from China also want them to know their roots, and we have a bilingual class tailored to non-Chinese speaking families." 
The program, which has 10 teachers, includes two semesters of 15 two-hour classes annually. In recent years the culture center has added singing, dancing, drawing and SAT enrichment classes as well. Chinese language classes cost $130 per semester, and enrichment classes cost $70 – $150 per semester.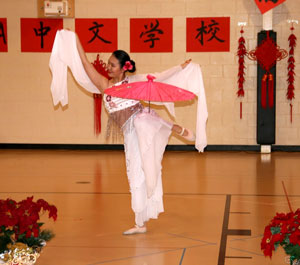 "Coming from Chinese-speaking cultures, we would like for our children to grow up knowing their roots, and a big part of that is the language and the culture," Chen says. "It's a rich, lively culture with 5,000 years of history. The Chinese language also is becoming more important in the current economy." 
The culture center takes part in community activities as well. The culture center organizes the three-hour stage performances for the annual GoodBoats for Goodwill: Dragon Boat Race and Festival. 
The culture center students also are involved in performances at Arts in the Heart every year as part of the Augusta Chinese Cultural Group. In addition, students can attend summer camps in China for two or three weeks to learn more about the language and culture. 
Classes are open to any children who would like to learn more about the Chinese language and culture. For more information, visit csrachinesecenter.org or contact principal Sam Bai at (706) 284-2729 or mail2Samb@gmail.com.