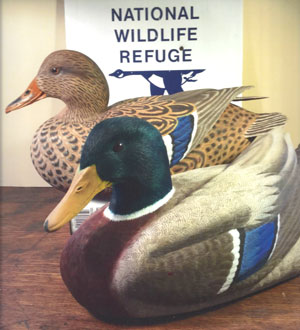 A former Atlanta Braves pitcher uses his woodworking skills to create world-class waterfowl carvings 
Nestled in the beautiful countryside in one of Lincoln County's Clarks Hill Lake residential areas, Denny Lemaster is usually busy in his shop carving incredible wooden waterfowl and other types of birds.
Denny, an ex-Atlanta Braves pitcher, has crafted his lifelong love of the outdoors into a hobby/vocation that has gained him national attention in the art world.
At first glance, duck carving might seem to have little in common with pitching. "Duck carving is relaxing," Denny says. "Major League pitching was tense, especially when you had thousands of people in the stands screaming."
However, the two skills have some traits in common. "You have to be patient. You can't rush it. Pitching was the same way," says Denny, who spent the first six of his 11 years in the Majors with the Braves.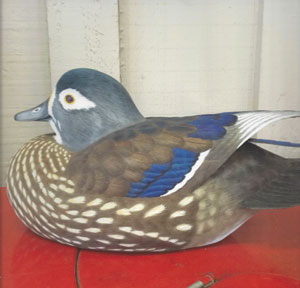 And sometimes, when he is working on a duck carving, Denny has to find his way out of a jam – just like the lefthander did when he was facing an opposing hitter in the batter's box. 
"Every bird is a challenge. You'll carve yourself into a trap, and you have to figure out how to make it right," he says.
Eclectic Interests 
Denny went from the Major Leagues to a 35-year, post-baseball career of building houses to carving waterfowl in his leisure time. "I was always handy," he says. "If I could see it, I could do it."
He also did a lot of duck hunting and fishing when he was playing baseball from 1962 until 1972, and his love of the outdoors brought him to Lincolnton as a permanent resident about 10 years ago.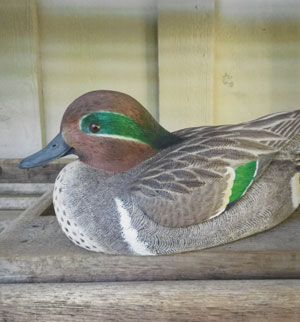 "I used to fish a lot, and I would come to Clarks Hill all the time," says the father of four. "We also camped a lot at Elijah Clark State Park."
Growing up in California, Denny loved fishing at an early age and fished regularly with his dad. In later years while living in Atlanta, he fished in tournaments all across the United States and won the Major League Baseball Fishing Tournament two times at Cypress Gardens, Florida. He also was a member of the Lincoln County Bassmasters, a Lincolnton-based fishing club, and won several tournaments on Clarks Hill and area lakes.
About 30 years ago, being a fella with varying interests, he began collecting antique duck decoys. His wife, Bunny, gave him a duck decoy-making kit for Christmas one year and that started his creative waterfowl carving career. About this same time at a wildlife show held at Atlanta's Lenox Square, Denny met a notable carver, Allen Sikes from Cartersville, who agreed to give Denny a few lessons.
"He would carve one side of the duck, and I would carve the other side," says Denny.
He entered a carving in his first show, which was in New Orleans, and won first place. This success prompted him to make an entry for the Ward World Championship Wildfowl Carving Competition and Art Festival in Ocean City, Maryland, and he won second place. Competing against duck carvers from all across the world, Denny's talent garnered international attention.
People started buying his ducks and ordering them after seeing them at shows. Now, however, he sells them by word-of-mouth. "I got out of competition carving because I want to carve what I want to carve," Denny says. "With a competition bird, you have to dot every 'I' and cross every 't.' You have no artistic license."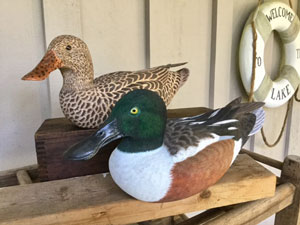 Painstaking Process
The process is a long one and requires many hours of carving and finally painting his finished pieces. He starts with a 16-inch-by-6-inch-by-6-inch block of tupelo gum, the wood of choice for this type of art. After weeks and weeks of working on one bird, his product is finally finished. He carves a variety of birds including mallards, wood ducks, red hens, puddle ducks, divers, canvass backs as well as birds like eagles and hawks.
About three years ago, the tupelo gum wood became impossible to find and was no longer on the market. "It's extremely hard work getting that wood," says Denny. "It's in a swamp. You're in a boat in the water cutting the wood. You're not on land, and the trees are 100 to 150 feet tall."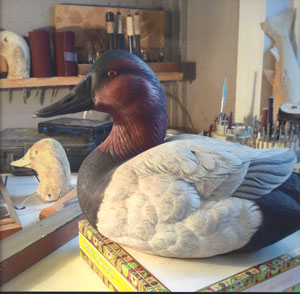 Not being one to sit idly by and not being able to carve any longer, Denny started doing color pencil art of his birds and created incredible drawings that he now incorporates into a yearly calendar that is in such demand that he sells out every year. The wood, which is found in marshlands on the Southeast coast from Louisiana to North Carolina, is again available so he continues to carve and draw.
Humble and unassuming, Denny does not take his talent for granted. He realizes that he has been given multiple skills that have enabled him to be a Major Leaguer, a championship fisherman, a world class wildfowl carver and now a sketch artist. "Baseball seemed to be a God-given talent," Denny says. "I never thought that growing up on a dairy farm would lead me in so many directions."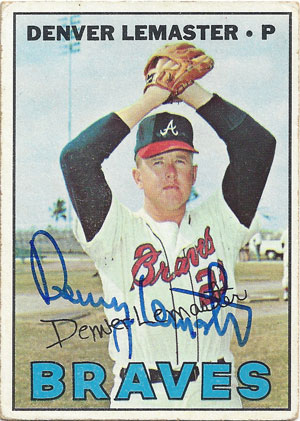 A Career to Remember
Before Lincolnton resident Denny Lemaster became an acclaimed duck carver, he used to slice up opposing batters as a pitcher for the Atlanta Braves. 
The amicable All-Star pitcher graduated from Oxnard (California) High School in the late 1950s and moved quickly through the Braves farm system to the Majors with the Milwaukee Braves in 1962. 
"I signed out of high school when I was 18 years old, and three years later I was pitching with the Milwaukee Braves. That's something I'd always wanted to do ever since I was a kid in California," says Denny, who was the state's high school player of the year as a senior. "When I got home from my high school graduation, 13 Major League scouts were waiting in the driveway to talk to me." 
Reflecting back on his career, Denny fondly remembers the first time he put on a Major League uniform and appeared at County Stadium in Milwaukee as a Milwaukee Brave. He says the thrill of being in the majors just five years out of high school was the highlight of his career.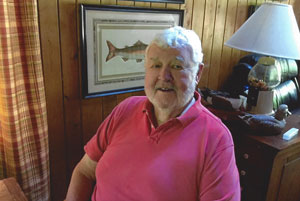 The 1962 Braves consisted of several high profile players including Hank Aaron, Eddie Mathews, Del Crandall, Joe Torre, Warren Spahn and Lew Burdette. In the team's first year in Atlanta in 1966, he played with more stars like Felipe Alou, Woody Woodward, Rico Carty and Phil Niekro.
The southpaw pitched 11 years in the Majors and appeared in 357 games. He is credited with being the winning pitcher in the Atlanta Braves' first victory. This was a road game against the Mets at Shea Stadium in New York. 
By Lamar Garrard