A new music program at Children's Hospital of Georgia offers patients and their families, along with hospital personnel, an escape from their worries for a little while. 
To start off the new year, Children's Hospital of Georgia is launching a new program called Music at Midday in which local musicians will present concerts in the hospital lobbies once a week.
"We're always looking for make up the musical group Timbella and video editor Victor Kamanga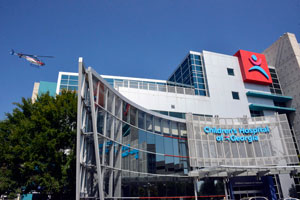 – presented a two-hour concert of classical and children's music. 
"They truly have a heart for wanting to help. That's what we look for in our volunteers," Brooke says. "Izabela dressed like a princess, and the children loved it." 
With Izabela playing the electric violin and Timothy on keyboard, the theme of their concert was "Dream Big." Through their performance, the Grovetown residents offered patients and their families, along with hospital personnel, entertainment and an escape from their worries for a little while. They even inspired one of the young hospital patients to stand alongside them and sing "Let It Go" from Frozen.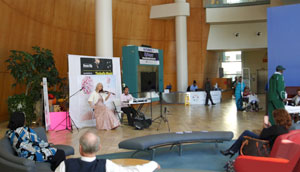 "They brought a lot of smiles to people in the hospital," says Brooke. "Studies have proven that music reduces anxiety and relaxes people."
For holiday fun, Whole Life Ministries also presented a two-hour Timbella Christmas Concert where children could decorate their own gingerbread houses.
The hospital is recruiting medical students who play musical instruments to perform, and other musicians from the community are welcome to participate as well.
"We would love to see other musicians carve out two hours of their time each month to perform at the hospital," Timothy says. "Two hours can change someone else's eternity. You can show God's love by your actions."
Timbella originally planned to give the concert as a birthday present for Timothy, but it also became an opportunity for them to "pay it forward." Timothy and Izabela actually had to postpone the concert for a couple of days because they had to take their young daughter, Julia, to the Children's Hospital emergency room when she contracted pneumonia. In addition, says Timothy, "I was in and out of the hospital for weeks at a time when I was younger."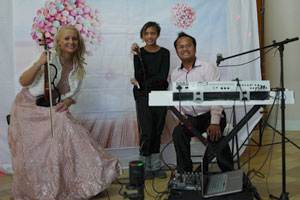 The concert was a way for Whole Life Ministries to reach out to the community in a new way, he says, and to create a magical atmosphere for the children. 
"No matter what circumstances you're in, you have the ability to dream big and make a difference," says Timothy. "Life is bigger than yourself."
For more information, email Brooke at brappaport@augusta.edu or Timothy at timbellamusic@gmail.com. Additional information is available at their websites, augustahealth.org/volunteers and timbella.com.