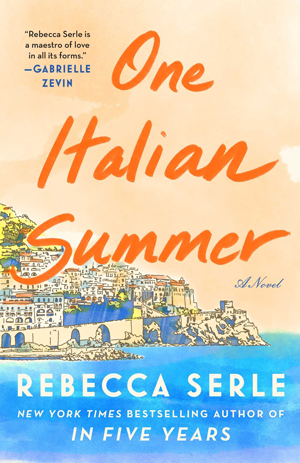 The bestselling author returns with a moving exploration of the powerful bond between mother and daughter, set on the breathtaking Amalfi Coast.
When Katy's mother dies, she is left reeling. Carol wasn't just Katy's mom, but her best friend and first phone call. She had all the answers and now, when Katy needs her the most, she is gone.
To make matters worse, their planned mother-daughter trip of a lifetime looms — to Positano, the magical town where Carol spent the summer before meeting Katy's father. Katy has been waiting years for Carol to take her, and now she is faced with going alone.
As soon as she arrives, Katy feels her mother's spirit. And then Carol appears, healthy and sun-tanned…and 30 years old. Katy doesn't understand what is happening, or how. All she can focus on is that she has somehow, impossibly, gotten her mother back.
Over the course of one Italian summer, Katy gets to know Carol, not as her mother, but as the young woman before her.
Rebecca Serle's next great love story is here, and this time it's between a mother and a daughter. With her signature prose, Serle has crafted a transcendent novel about how we move on after loss, and how the people we love never truly leave us.