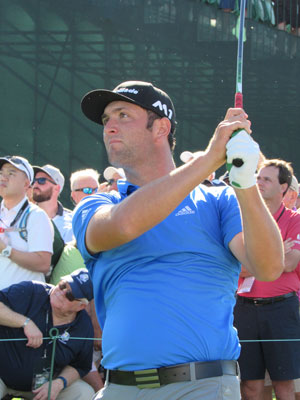 Local golf pros share their picks for Masters glory – or heartache
When it's April in Augusta, the golf world turns its attention to the Masters Tournament. It's always fun to try to foresee the outcome of the first major of the year, and once again we have teed up area golf gurus to tell us how the tournament will play out.
In 2017 PGA Tour veteran Sergio Garcia won his first major with a sudden death victory over Justin Rose on the first playoff hole. (Kudos to fearless prognosticators Dan Elliott and Scott Penland for choosing Sergio as their dark horse pick last year.)
We'll see if the Masters crowns another first-time major champion in 2018 or if a proven winner can add a green jacket to his major championship collection.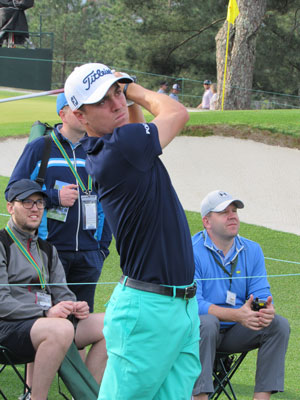 Greg Hemann
Director of Operations, Jones Creek Golf Club
(Greg's correct 2017 predictions: Low Senior, Pivotal Hole, Highest Score on One Hole)
2018 Masters Champion: Let's go with Jordan Spieth. I think he has the strongest mind and the best short game.
Dark Horse: Jon Rahm. He's big and strong. I think he has a game that's suited for the course.
Low Newcomer: Patton Kizzire
Low Senior: Let's go with Fred Couples. I ride that horse every year.
Highest-Ranked Player to Miss the Cut: I hate to jinx him, but I'll say Jason Day.
Toughest Hole: No. 11
Pivotal Hole: No. 13
Highest 18-Hole Score: 84
Highest Score on One Hole: 9
 ———-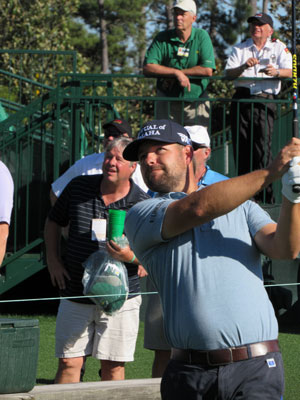 Kirk Hice
Director of Golf, West Lake Country Club
(Kirk's correct 2017 predictions: Pivotal Hole, Highest Score on One Hole)
2018 Masters Champion: I'm going with Justin Rose. He plays well there. He's playing good golf right now, so I expect him to be ready.
Dark Horse: Ryan Moore. He's playing well right now, and I think that will continue.
Low Newcomer: Wesley Bryan. He's a local boy.
Low Senior: I'm going to say Bernhard Langer.
Highest-Ranked Player to Miss the Cut: Adam Scott
Toughest Hole: No. 11
Pivotal Hole: No. 15
Highest 18-Hole Score: 81
Highest Score on One Hole: 8
 ———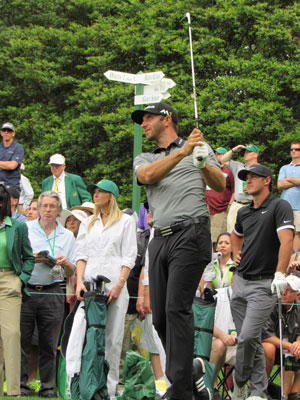 Tommy Brannen
Head Golf Professional, Augusta Country Club
(Tommy's correct 2017 predictions: Highest Score on One Hole)2018 Masters Champion: Dustin Johnson. He's number one in the world, and I think he's ready for revenge after what happened last year when he got hurt and couldn't play.
Dark Horse: Tony Finau
Low Newcomer: Tony Finau. I think he's a heck of a player.
Low Senior: I'm trying to figure out which one's going to make the cut. I'll take Vijay Singh.
Highest-Ranked Player to Miss the Cut: Jason Day
Toughest Hole: No. 11
Pivotal Hole: No. 12. It seems like it always is.
Highest 18-Hole Score: 88
Highest Score on One Hole: 8
————-
Dan Elliott
PGA General Manager/Director of Golf, Forest Hills Golf Club
(Dan's correct 2017 predictions: Dark Horse, Low Newcomer) 
2018 Masters Champion: Tommy Fleetwood. I think he's playing really, really good golf.
Dark Horse: You hate to call somebody that's a prominent player a dark horse, but I'll say Justin Rose.
Low Newcomer: Xander Schauffele. He's posting some good rounds.
Low Senior: Bernhard Langer
Highest-Ranked Player to Miss the Cut: I'm going with Hideki Matsuyama. 
Toughest Hole: No. 11
Pivotal Hole: You almost have to say No. 13.
Highest 18-Hole Score: 82
Highest Score on One Hole: 8 
———— 
Spike Kelley
General Manager and Golf Professional, Goshen Plantation
(Spike's correct 2017 predictions: Pivotal Hole)
2018 Masters Champion: Rory McIlroy. He needs this one to win the career grand slam.
Dark Horse: Jon Rahm. He's really good.
Low Newcomer: Tony Finau
Low Senior: Vijay Singh
Highest-Ranked Player to Miss the Cut: Hideki Matsuyama
Toughest Hole: No. 11
Pivotal Hole: No. 17
Highest 18-Hole Score: 84
Highest Score on One Hole: 8 
——————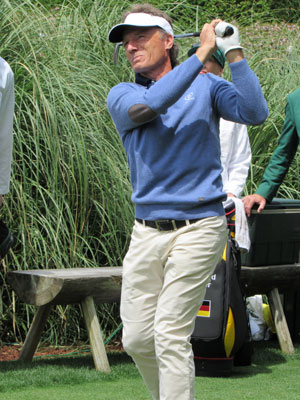 Scott Penland
Director of Golf, Hickory Knob State Park Golf Course
(Scott's correct 2017 predictions: Dark Horse, Low Newcomer, Highest 18-Hole Score)
2018 Masters Champion: I'll go with Justin Thomas. He's been playing pretty well.
Dark Horse: Thomas Pieters. I think he did pretty well last year, so maybe he'll do well this year.
Low Newcomer: Doc Redman. He's from Clemson, and I have followed him there.
Low Senior: I'm going to go with Bernhard Langer this year.
Highest-Ranked Player to Miss the Cut: Patrick Reed
Toughest Hole: No. 11
Pivotal Hole: No. 15
Highest 18-Hole Score: 86
Highest Score on One Hole: 9
————–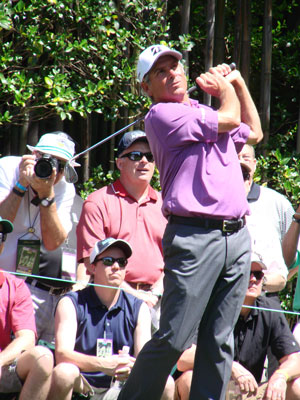 Chris Verdery
Director of Golf, The River Golf Club
(Chris' correct 2017 predictions: Toughest Hole, Highest 18-Hole Score, Highest Score on One Hole)
2018 Masters Champion: The winner is going to be Dustin Johnson. He's been close many times, and I feel like he has the confidence to pull it out.
Dark Horse: I'll say Kevin Chappell.
Low Newcomer: Xander Schauffele. He has the all-around game to avoid any disasterous holes.
Low Senior: Let's say Freddie Couples.
Highest-Ranked Player to Miss the Cut: I'll say Bubba Watson.
Toughest Hole: It's going to be No. 1.
Pivotal Hole: No. 15
Highest 18-Hole Score: 85
Highest Score on One Hole: 9 
By Todd Beck