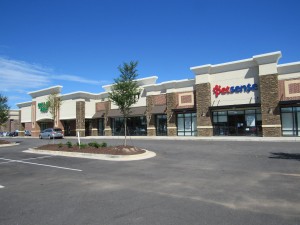 Commercial construction is booming in other parts of the county, however. "Gateway continues to be the hottest commercial spot in the county right now," says Strickland.
A new shopping center beside Walmart in Grovetown feature retails outlets such as Dollar Tree, Hibbett Sports and Pet Sense. Other commercial space also is under construction in the Gateway area, including buildings on Meridian Drive and Gateway Boulevard. The 15,000-square-foot Mill at Gateway is expected to be completed by the beginning of October. Chicken Salad Chick will be the anchor tenant, says E.G. Meybohm, chairman of Meybohm Real Estate, and 50 percent of the space has been preleased.
In November, World Class Industries, a direct supplier to the world's largest original equipment manufacturers, announced it was breaking ground on a new 50,000 square foot facility in Horizon South Industrial Park in Grovetown.
A Hollywood Self-Storage facility is under construction in the city on East Robinson Avenue. Plans also have been approved for a new daycare center called Big Blue Marble, which will be located on Harlem Grovetown Road.
Club Car broke ground in March on a 550,000-square-foot location off of Appling Harlem Road northwest of Interstate 20. The facility, located in a center called White Oak Business Park, will be the future site of Club Car's new distribution center and consolidated parts and materials warehouse. The business park, which totals nearly 300 acres, focuses on strengthening the county's manufacturing sector while preserving the area's natural resources.
"This will be a huge amenity for Columbia County," says Strickland. "There are plans to add other industrial tenants there. 
At Mullins Colony, Strickland says, "There has been a lot of interest in the outparcels along Washington Road."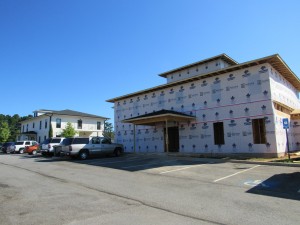 Ivey Residential is constructing a corporate office on Industrial Park Boulevard, and ReMax True Advantage has a new building under construction on Evans to Locks Road. A home away from home for pets, Paws in Paradise Luxury Resort & Spa, is locating off of Evans to Locks Road.
AR Workshop, a boutique DIY studio that offers classes for creating custom home décor from raw materials, opened in the Market Place at Riverwood this summer.
"It keeps folks from having to go to neighboring communities to eat, shop and spend money," Strickland says of new business in the county. "It also relieves stress on roadways."
Other new types of businesses – and new use for spaces – are coming to Columbia County as well. 
In July the Board of Commissioners approved motions to rezone two parcels of land – 39 acres at the corner of Ray Owens and Yelton roads and 75-plus acres on Ridge Road – for use as solar farms. "We could see these on the ground in the next couple of years," Strickland says. 
To build solar farms, third-party solar providers lease land from property owners and then sell the power back to Georgia Power. 
Evans Trade Center on Columbia Industrial Boulevard includes co-working office space, and another building for shared office space is under construction there. "There is a big market for co-working space. People want to have a different kind of space than a strip center," says Strickland. 
The first building in the highly anticipated The Plaza at Evans Towne Center was expected to open in the latter part of September. This phase of the development will include the Meybohm Real Estate headquarters, and, Strickland says, the common space will be deeded over to the county.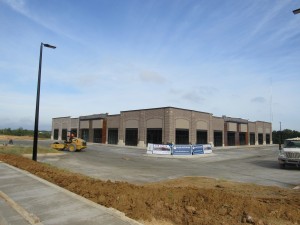 In June the county invited residents to comment on four preliminary concept plans for the urban design around Evans Towne Center Park and the mixed-use development plaza that includes the new Columbia County Performing Arts Center. According to Strickland, residents supported housing options such as townhouses, condominiums and small-lot, single-family dwellings; retail space; office or residential space above commercial space; sidewalks; a plaza, green space and trails. 
"They want this area to be different from other areas of Columbia County. They want a pedestrian-oriented, walkable, mixed-use development," Strickland says. "That's something we're going to have to have in the long run to make this area successful." 
He says the county commissioners hopefully would adopt a plan for the area by the end of September.
In Grovetown, Waller says, "A number of things we've done are infrastructure and capital improvements." 
The city started construction of its new, $24 million wastewater treatment plant, which will put out 3 million gallons of water per day, last year. "It is scheduled to be operational in the spring of 2019," Waller says. "It can accommodate the current population, and if we double our population, it will accommodate that."
The city also began rehabilitation of three drinking water wells, which will increase its production. "Every gallon we can produce on our own is a gallon we don't have to buy from Columbia County," Waller says.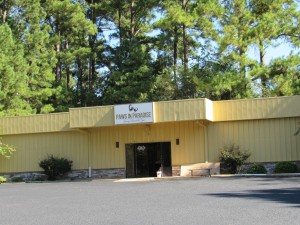 In addition, Grovetown has cleaned eight overgrown detention ponds. "This is a significant step in our storm water management program," says Waller. 
The city of Harlem has completed letters of condition with the U.S. Department of Agriculture in the hopes of getting the go-ahead in November to begin infrastructure improvements and new infrastructure projects.
"This is a $14 million project that will triple the capacity of our wastewater treatment plant and extend water lines for service into areas that are growing inside and outside the city," Cook says.