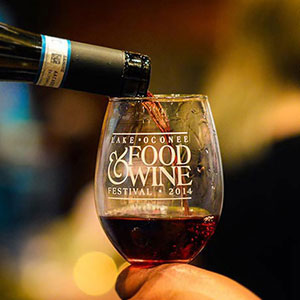 Premium wines fused with culinary samplings highlight the annual Lake Oconee Food & Wine Festival.
Any day is a good day to enjoy good food and fine wine. For three days in March, however, connoisseurs can enjoy both at the ninth annual Lake Oconee Food & Wine Festival.
The festival will feature more than 200 out-of-this-world wines from vintners across the planet as well as international liquors. Highlighting the region's most creative chefs and culinary talent, the event will feature an eclectic mix of performers and visual artists as well.
In addition to tastings, other activities include a silent auction, the Linger Longer Launch Party, Brew and Que cook-off, What's the Right Glass? class, Jazz Brunch, a Masserati Ride & Drive and, of course, the Grand Tasting.
New events this year include the Go Wild! Game and Beer Dinner and Festival Cigar Lounge (no tickets required for this event). Festivalgoers can pick and choose the activities they would like to attend.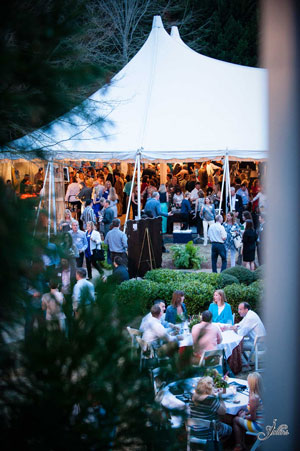 What to Do
At the launch party, wine, beer and specialty cocktails will be available while people dance the night away to the music of country singer and Lake Oconee native Eric Dodd. The launch party tickets also include admission to the game and beer dinner, where guests can enjoy a five-course dinner featuring wild game selections paired with craft beer by Sierra Nevada.
If you have ever wondered which glass to use for which wine, wonder no more. Matt Garafalo of Oconee Cellars in Greensboro and Riedel Ambassadors will give a live demonstration on the effects that the shape of a wine glass has on each varietal.
In addition, they will explain how stemware delivers the bouquet, taste, balance and finish of a wine. Attendees will be able to sample wines from the Wagner family, the owners of Caymus Vineyard, and wines from Silver Oaks, the featured vintner at this year's festival. Tickets also include a set of four Riedel Veritas wine glasses.
As the centerpiece of the festival, the lakeside Grand Tasting will feature food from local and regional chefs paired with wines from around the world as well as local brews and spirits. A silent auction will offer items such as destination vacations, gourmet dinners and sporting packages. Thomas Arvid will demonstrate live painting at the Grand Tasting.
Who to See
To ensure that no one goes hungry at the Food & Wine Festival, the featured chefs will offer a wide variety of offerings at the Brew & Que and the Grand Tasting.
At the Brew & Que, festivalgoers can enjoy the talents of Griffin Buffkin of Southern Soul Barbecue on St. Simons Island, Alex Davidson of Georgia Butts BBQ on Lake Oconee, Eric Thomas, pitmaster of The Rolling Grill in Atlanta and Eric Wisham of Wisham Kellies in Tifton.
The Grand Tasting will feature the culinary craftsmanship of an additional slate of chefs. The lineup includes Reva Alexander of Merci Beaucoup Cakes, Teri Blevins of Lil' Bit of Heaven Cupcakes, Corrado Corrias of Da Corrado Ristorante in Greensboro, Scott Debernardo of The Pine Food & Drink in Athens, Joy and James Kuper of Sweet Kneads Bakery and Café in Eatonton, the Last Resort Grill in Athens, Edward Mendoza of Cucina 503 in Augusta and Derin Moore, executive chef at Reynolds Lake Oconee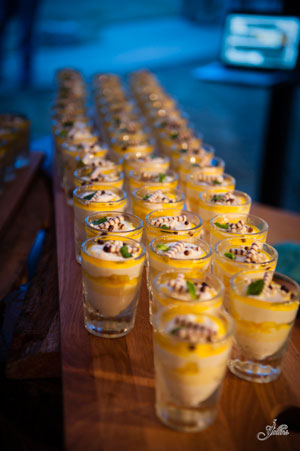 If You Go:
What: Lake Oconee Food & Wine Festival
When: Friday, March 23 – Sunday, March 25
Where: Ritz-Carlton Reynolds Lake Oconee, Greensboro, Georgia
How Much: Tickets for various events range from $75 to $200
More Info: occoneefoodandwine.com
By Todd Beck
Photos courtesy of Lake Oconee Food & Wine Festival