We're counting down some of the hottest trends we're crushing on in 2020:
5 Colors of the Year
Bye-bye, gray. From home décor to fashions, nature's more comforting colors are back in a big way with happier shades from sea, land and sky. Depending on who you ask, the 2020 Color of the Year is:
Classic Blue (no explanation needed) – Pantone
Naval (navy blue) – Sherwin-Williams
Chinese Porcelain (a blend of cobalt blue and moody ink blue) – PPG
Back to Nature (pale green) – Behr
First Light (pale pink) – Benjamin Moore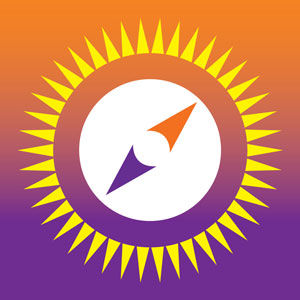 4 Garden Trends
Gardening/Entertaining Combo. Farm-to-table meals continue to grow more socially interactive. We love the trend of savvy hosts inviting dinner guests to their gardens (even if it's just a few containers on a patio) to pick fresh ingredients and then make a meal together.
Apps for Plants. Are your plants getting the right placement, light and water? Apps like Sun Seeker and Sun Surveyor track the sun, so you know if they're in the right spot. The Organic Gardening Planting Planner app calculates the best growing period, and Vera even reminds you when it's time to water them.
Vertical Gardening. It's time to grow up. One of the best and easiest ways to add green to a small space is through vertical gardening. Try it indoors in a sunroom or outside on a patio, small plot of land, against a wall or even on a balcony.
Multi-Tasking Plants. We don't just love their looks and flavor. We're also completely enamored with plants like lavender, lemon balm, basil and mint that help repel pesky mosquitoes. Summer's right around the corner, so get a-plantin', people.
3 Food & Beverage Faves
Hello, fresh and flavorful. From trading alcohol for natural juices to fresh snacking from the fridge, here are three trends our taste buds are, well, nuts about.
Non-Alcoholic Happy Hour. Why should alcohol have all the fun? Mocktails – tasty zero-proof or spirit-free drinks – are delicious and becoming standard at happy hours, bridal showers and other social and business events now. We'll drink to that.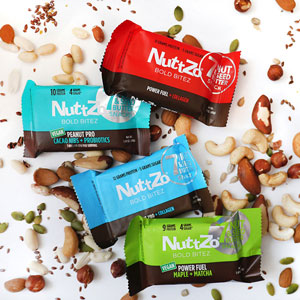 Butters & Spreads. Share the love, peanut butter. Spreads made from other nuts and seeds – think sunflower butter, sesame butter and chickpea, macadamia or watermelon seed spreads – are becoming all the rage for their flavor, health and eco-friendly benefits. SB&J? Why yes, thank you.
Cool Snacks. Snacks are moving out of the pantry and into the fridge. "Fresh snacking" – where foods contain protein and plant-based ingredients – is trending in a cool way with refrigerated protein/energy bars, drinkable soups and bottled smoothies. Don't forget chilled fresh fruit, pickled veggies or hard-boiled eggs paired with yogurt, hummus or guacamole.
2 Mediterranean Must-Haves
Cozy Canopy Beds. Medieval gets a makeover. The new style of canopy beds, slimmed down with modern metals and acrylics, have stolen our hearts. With or without drapery, we think the cozy "rooms" within a room are a dreamy way to end a day.
Extending the Olive Branch. Olive trees aren't just for the orchard anymore. The trend for food scaping or edible landscaping continues to grow, and modest-maintenance olive trees are the new "it" plant for the twenties. Pot them and place indoors or out. With a little TLC, you'll have your own crop.
1 Backyard Great Escape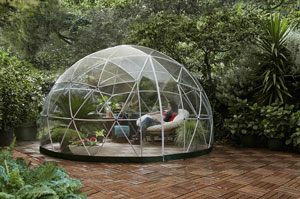 No Place Like Dome. If you think igloos are just for Eskimos, then you obviously haven't heard about the geodesic garden dome. Coming in assorted sizes from places like Walmart and Amazon, it can be used as a man cave, she shed, play area, greenhouse or simply a place to relax outdoors. It's up to Mother Nature to provide sunshine to soak up during the day and stars for gazing at night.