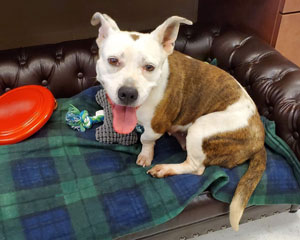 Adopt a new best friend. Columbia County Animal Services is taking part in Clear the Shelters, a national pet adoption campaign, during the month of August.
In previous years, the campaign has taken place on a single day. This year, however, the campaign will last all month to give potential pet parents the ability to follow social distancing guidelines. The shelter is open for walk-ins Monday through Friday from 10:30 a.m. to 4 p.m.
"We have a lot of outdoor visitations, and we have four large play areas that are separate from each other," says Linda Glasscock, the Animal Services manager.
The reduced fee of $10 for a cat adoption will remain in place during the campaign, says Glasscock, and, depending on how many dogs are available for adoption, adoption fees might be reduced for them as well.
Animal Services also will offer gift bags and drawings for items such as free microchips.