In spite of the coronavirus pandemic, sales tax revenues in Columbia County are on the rise so far this year.
From the beginning of the year – and continuing through the height of the statewide shelter-in-place orders due to the coronavirus pandemic in the spring – Columbia County has seen an increase in sales tax revenues.
The county showed an 8.9-percent increase in sales tax collections in the first quarter of 2020 over sales tax revenues in the first quarter of 2019. In the first quarter of this year, the county collected $5.8 million in sales taxes. Last year the county collected $5.4 million in sales taxes in the first quarter.
That trend continued in the spring as well. The county received $2.08 million in sales taxes in April and $2.32 million in sales taxes in May. Last year the county received $1.98 million and $1.97 million in sales taxes during April and May, respectively.
"We were concerned that April wouldn't be as good because of the Masters being postponed and covid-19, but April was the best month we've ever had," Scott Johnson, county administrator, says. "We collected $100,000 more in sales taxes in April of this year than we did in April 2019."
He also says counties in metro Atlanta were showing a negative number in sales tax revenues in the first quarter of 2020.
Johnson says sales tax dollars benefit county residents in a number of ways. The one-cent SPLOST supports special purpose projects such as the construction of parks and buildings. The one-cent E-SPLOST goes toward new school construction, and the one-cent Local Option Sales Tax offsets property taxes.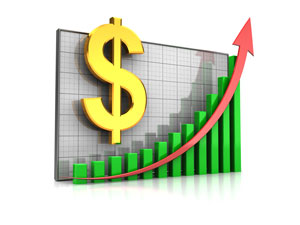 "The more LOST money we get, the more we get to roll back property taxes," says Johnson.
The county administrator attributes the increase in this year's sales tax revenues to several reasons. In April, a law that the state legislature passed last year enabling counties to collect sales taxes for online purchases went into effect April 1.
"A lot of people were at home and shopping online," says Johnson.
He also believes the stimulus checks that people received from the federal government this spring during the coronavirus shutdown likely contributed to increased sales.
"People had an influx of cash that they were willing to spend," Johnson says. "The stimulus checks were disposal income for some folks."
In addition, Johnson says, as an unincorporated county, the local government did not have the authority to mandate business closures during the shutdown.
"As long as businesses could stay open and follow the rules, we wanted them to stay open," he says.
However, Johnson says of the increase in sales tax revenues, "I think the natural growth in Columbia County is probably the majority of the reason for it. As we continue to grow, I think the numbers will continue to go up."