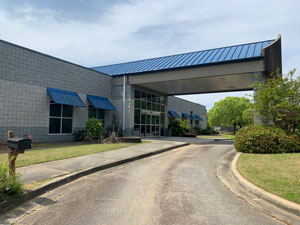 Augusta Jewish Community Center is looking to the future, and its upcoming plans include reducing its footprint to increase its impact. The facility has been tucked away on Weinberger Road in Evans for two decades, but the board has decided to sell this property to move to a smaller setting.
"This is the best way to fulfill our mission to provide social opportunities in the community," says Daniel Chejfec, executive director. "This is going to be a long process. We would like to stay in Columbia County because we believe that is where we belong."
Proceeds of the sale will be used to endow AJCC operations and programming. By selling the property, the center expects to be able to reduce or even eliminate membership fees while serving the entire Jewish community regardless of affiliation. The sale also is expected to shift focus from fundraising to support the building and property to communitywide programs and services.
Discussions to relocate predated covid, Chejfec says, but the pandemic accelerated the conversations.
He says AJCC likely will rent a new facility until a permanent home is found. The center is looking for a property that has room for programs and meetings, a small kitchen, office space and a central location for the Jewish community.
"We're looking forward to the possibility of serving people where they are rather than expecting them to come to us," says Chejfec. "We want to offer more programs, particularly for young families, and we want to offer more access to year-round programming. We are really excited about the opportunity to meet community needs and expectations that are more aligned with the younger generation."
Founded in 1857, the center is the second oldest Jewish community center in the United States.