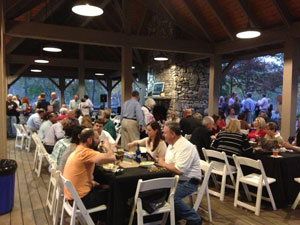 or 16 years, the Central Savannah River Land Trust has preserved local forests, farms, rivers and open spaces. The nonprofit organization once again will celebrate its achievements – along with the people who have helped make them happen – at its annual Bash on the Banks.
The event will include roasted Chesapeake Bay oysters, a buffet dinner, local draft beer and cocktails made with local spirits, a selection of wine and bottled beer, a cigar and bourbon bar, a raffle drawing, corn hole and musical entertainment by The Mason Jars.
Raffle prizes include an SUP paddleboard and paddle; a kayak; tickets to the November 23 Avett Brothers concert and dinner at Noble Jones; a package that includes symphony tickets, dinner at Abel Brown and a room at the Partridge Inn; and a Yeti prize package featuring a Camino carryall, Lowlands blanket, tumbler and Smith sunglasses.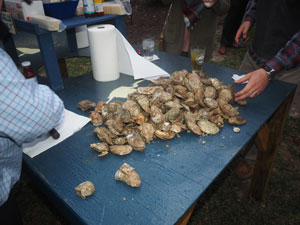 As in previous years, local artist Richard Worth will be onsite to paint a scene of the Savannah River. A lucky bidder will win the painting in a live auction.
If You Go:
What: Bash on the Banks
When: 6 p.m. – 9 p.m. Thursday, October 24
Where: River Island clubhouse
How Much: General admission $75; drink tickets $5; raffle tickets $20 each or six for $100
More Info: csrlt.org