After a two-year hiatus due to covid, the Arts in the Heart of Augusta Festival is returning to celebrate its 40th years.
Forty never looked so good. The award-winning Arts in the Heart of Augusta Festival just gets better with age. Presented by the Arts Council of Greater Augusta, it promises to be bigger and better than ever this year with its expansion into another city block.
This year, the festival will cover the Augusta Common, plus the 600, 700, 800 and 900 blocks of Broad Street.
More than 100 juried artists will be on hand, selling items including clay work, clothing and accessories, digital art, fiber, furniture, glass, jewelry, leatherwork, metalwork, 2D and 3D mixed media, paintings, photographs, printmaking and drawings, sculptures and woodwork.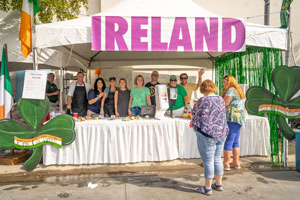 International food booths with cuisine from more than 20 countries will be set up on the Augusta Common, and five stages will offer nonstop entertainment.
The Global Stage will feature international performances during the day. On Saturday and Sunday nights, the stage will highlight bands, performances and theatrical shows. The finals for the "Press Play" singer/songwriter competition will take place Friday night.
The Jazz Stage will present jazz, blues, gospel, R&B and roots music performed by local and regional artists.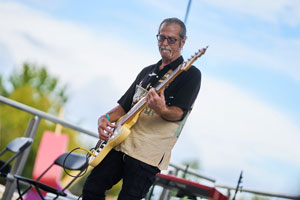 Located indoors, the air-conditioned Soul Suite Stage will feature poetry, storytelling, acoustic music, Soul, spoken word, improv and other low-tech performances.
At the Family Stage, performers will offer entertainment that appeals to children and families.
With a tent cover for the stage and the audience, the Community Stage will be set up for musical or dramatic performances to showcase local talent.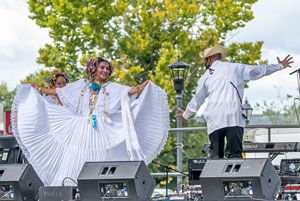 In the Family Area, local businesses and organizations will offer free, interactive, hands-on activities for children. Each booth will represent a country, and children will get stamps on their "passport" as they move from "country to country."
The area also will include the Young Artists Market where school-aged children and teenagers can sell their work and jumpstart their artistic careers.
No pets, coolers or weapons are allowed at Arts in the Heart, but lawn chairs welcome. The festival will be held rain or shine.
If You Go:
What: Arts in the Heart of Augusta Festival
When: 5 p.m. – 9 p.m. Friday, September 16; 11 a.m. – 9 p.m. Saturday, September 17; noon – 7 p.m. Sunday, September 18
Where: Downtown Augusta
How Much: $12, plus fee, in advance; $15, plus fee, day of; $150 , plus fee, VIP admission for two; free for children age 10 and under; admission badges are good for the entire weekend
More Info: artsintheheartofaugusta.com
By Todd Beck