If you don't want to be a turkey on Turkey Day, we're here to help with tips to get you through the holiday unscathed. It's what we do. Happy Thanksgiving!
Take the Wrap
You may want to pack some wrapping paper and tape or consider lightening your load by mailing gifts in advance, especially if you're flying. The TSA doesn't prohibit carrying on gifts, but security officers may have to unwrap or open them. Gifts can always be checked, but the cost could add up to be even more than that of shipping.
Moveable Feast
If you're planning to carry on your favorite holiday dishes or homemade edible gifts, be aware that they might not pass TSA regulations. Any sauces, jams, honeys, oils, vinegars and dips are subject to the liquid rule. In case you forgot, the TSA offers the 3-1-1 guidelines for carry-ons: 3.4-ounce bottles or smaller in a 1-quart-sized clear plastic zip-top bag, and one bag per passenger. When in doubt, check it. Baked goods like Grandma's homemade apple pie are allowed through the security checkpoint, but they may be subject to "additional screening."
Critter 911
If you're tempted to share your feast with fur babies, beware of foods to keep out of pet dishes (besides the obvious chocolate and poultry bones). Garlic, onions and garlic powder can destroy dogs' and cats' red blood cells and lead to anemia. Toxins in grapes and raisins can trigger kidney failure.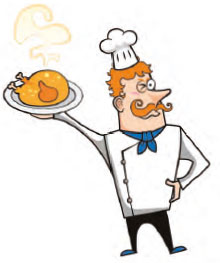 Weigh In
The good news: the average American only gains a pound or two during the holidays. The bad news: many don't shed it during the next 11 months. To battle the bulge, try eating a fiber-filled meal (salad with chicken, stir fry, burrito bowl) before you party so hunger won't tempt you into making unhealthy or calorie-laden decisions.
Gridiron Smarts
If you think the gravy bowl is a matchup between two football teams, well, perhaps you should keep that to yourself. However, you can show off your football acumen when the Falcons take on the Saints on Thanksgiving night by casually commenting, "You know the Cowboys and the Dolphins are the only two teams to win a Thanksgiving Day game and the Super Bowl in the same season." Who knows? Maybe, just maybe, the birds can make it three teams.
Talk Turkey
Have questions about preparing your Thanksgiving turkey? Then ask Alexa. To get the Butterball Alexa skill, simply say, "Alexa, open Butterball. . ." or "Alexa, ask Butterball…" and inquire away. Open every November and December, the Turkey Talk Line has 50-plus experts who answer more than 100,000 questions for thousands of households in the United States and Canada.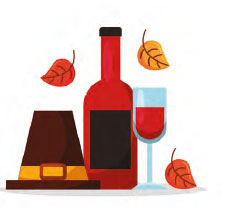 Grape Expectations
Turkey pairs well with red or white wines, but the seasonings you use and the way you cook your turkey — roasted, smoked, glazed, bacon-wrapped, fried (you get the picture) — help direct which wines go best with your Thanksgiving meal. The spicier the turkey, the sweeter the wine should be to help cut down the heat. For white wines, think Chardonnay, Chablis, Riesling or Gewürztraminer. If you're seeing red, opt for Beaujolais Nouveau, Pinot Noir or Zinfandel. Or if you'd rather pop some bubbly, that's always in good taste, too.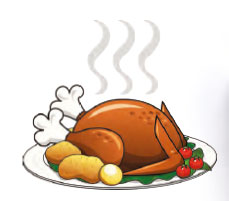 Fry Bird
Yes, it's the South, and we like our turkey deep-fried (don't knock it 'til you've tried it). But outdoor chefs should take precautions when doing the frying. Place the fryer on a flat surface at least 10 feet away from the house, and wear long sleeves, pants, shoes and goggles for protection. Make sure the turkey is thawed and dry before lowering it into the hot oil. Obviously, keep children and pets away… and a fire extinguisher close by – just in case.
Impress Your Guests
Want to impress your guests with a little Thanksgiving trivia? We thought you might, so we'll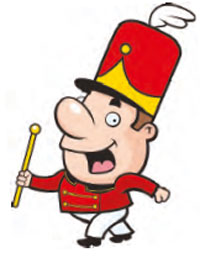 share with you what a little bird told us. The first Macy's Thanksgiving Day Parade didn't include any giant balloons. But don't be deflated. When the parade debuted in 1924, the floats featured puppets, singers, celebrities, Santa Claus and live animals from the Central Park Zoo.
Bleak Friday
For some households, Black Friday could turn into Bleak Friday — it's the busiest day of the year for plumbers. Thanks to all that food we gobble up on Thanksgiving (along with houseguests stressing out the plumbing system), kitchen drains, garbage disposals and yes, toilets, require more attention the day after Thanksgiving than any other day of the year. You just might want to remind your well-meaning kitchen helpers not to stuff food or grease down the drain.