A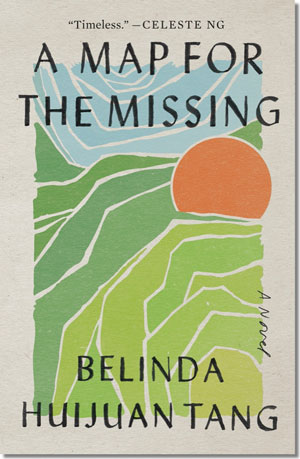 beautifully drawn epic novel set against a rapidly changing post-Cultural Revolution China, A Map for the Missing reckons with the costs of pursuing one's dreams and the lives we leave behind.
Tang Yitian has been living in America nearly a decade when he receives an urgent phone call from his mother: his father has disappeared from the family's rural village in China. Though they have been estranged for years, he promises to come home.
As Yitian tries to piece together what may have happened, he struggles to navigate China's impenetrable bureaucracy as an outsider. His mother's evasiveness only deepens the mystery.
For help, he seeks out childhood friend, Tian Hanwen. Once young and in love, they had dreamed of attending college together, but when tragedy occurs, their paths diverged. Reuniting for the first time as adults, they search for Yitian's father while grappling with the past — who Yitian's father really was, and what might have been.
Spanning the late 1970s to 1990s, Belinda Huijuan Tang's debut novel is rich in historical detail and timeless in scope — a deeply felt examination of family, forgiveness and the meaning of home.