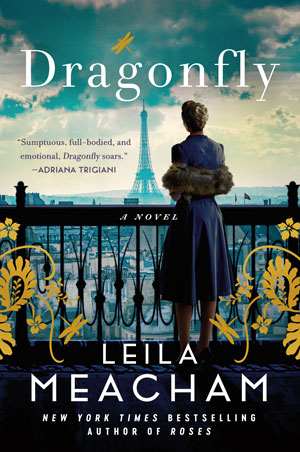 At the height of World War II, a handful of idealistic young Americans receive a mysterious letter from the government, asking if they are willing to fight for their country.
The men and women are from very different backgrounds — a Texan athlete with German roots, an upper-crust son of a French mother and wealthy businessman, a dirt-poor Midwestern fly fisherman, an orphaned fashion designer and a beautiful female fencer.
All answer the call of duty, but each do it for a secret reason of his or her own. They bond immediately in a group code-named Dragonfly.
A dramatic cat-and-mouse game begins as the group seeks to stay under the radar until a fatal misstep leads to the capture and firing-squad execution of one of their team. But is everything as it seems, or is this one more elaborate act of spycraft?
"Meacham ratchets the suspense ever tighter, while providing fascinating backstory on the intrepid five [American spies] as well as delivering a detail-rich portrait of Paris during the Occupation," says Booklist.
"Meacham's nail-biting tale will please fans looking for an intricate story of spycraft and deception," says Publishers Weekly.