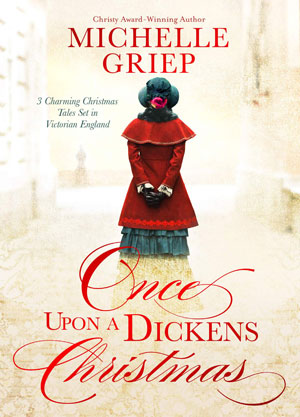 Pour yourself a cuppa and get lost in merriment with three Christmas tales from Michelle Griep. In 12 Days at Bleakly Manor, Clara is living in reduced circumstances after being left at the altar. Her fortune gone, an invitation to the manor's Twelve Nights of Christmas celebration promises a way out of her financial difficulties. Benjamin, arrested on the way to his wedding, has been held without trial. Bitter and vengeful, he now has a chance to be restored to society and soon finds himself at the manor. Will there be room for forgiveness?
A Tale of Two Hearts tells the story of a charming but penniless rogue hoping to be his bachelor uncle's heir. To secure the inheritance, William gives the impression he's married — which works until he's invited to bring his wife for a visit. Mina agrees to pretend to be his bride until the heir is named… then wishes she hadn't. So does William. Can each survive such deception?
In The Old Lace Shop, recently widowed Bella is finally free from her abusive husband. After selling everything except his lace factory, she moves to Nottingham, not knowing her real love, Edmund, is managing the factory. When she enters into business with him, she begins to wonder: might marriage be worth a second chance?
With Victorian settings and nods to Charles Dickens, Griep's trilogy helps kindle the spirit of the season.