The Old Course at St. Andrews is one of the most famous golf links in the world, and Roger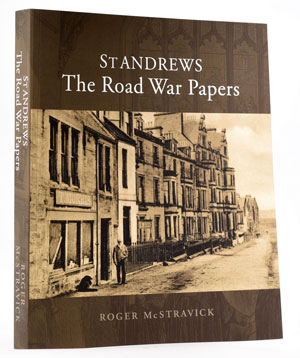 McStravick takes readers through a piece of its storied history in St. Andrews: The Road War Papers.
He recounts the "road war" that ensued in 1879 after the St. Andrews town council encouraged residents whose homes faced the Old Course to build a road over a portion of the ancient links.
Local resident John Paterson emerged as a vocal critic of the plan, fighting in court to preserve the historic grounds. The case eventually made its way to the House of Lords.
McStravick gathers, transcribes and analyzes original archival documents from St. Andrews institutions to construct a vivid account of the legal conflict while telling the story of the town's evolution and development around the Old Course.
This research, compiled in the 2020 Herbert Warren Wind Award-winning book for the first time, includes court testimony of local residents, including Old Tom Morris and three-time Open champion Jamie Anderson.