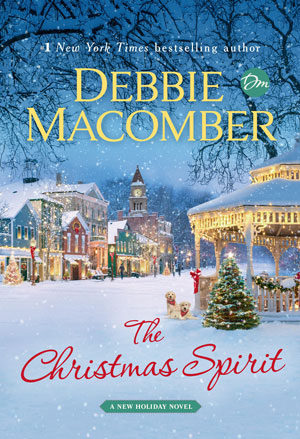 Two lifelong friends decide to trade places the week before Christmas and end up with a lot of surprises along the way in this new novel from the queen of holiday stories, #1 New York Times bestselling author Debbie Macomber.
Peter and Hank are best friends, but their lives couldn't be more different. Peter, the local pastor, is dedicated to his community and spends time visiting his flock, attending meetings, and, with the holiday season approaching, preparing for the Christmas service and live nativity.
As a bartender, Hank serves a much different customer base at his family-owned tavern, including a handful of lonely regulars and the local biker gang.
When Peter scoffs that Hank has it easy, the two decide to switch jobs until Christmas Eve. To their surprise, the responsibilities of their jobs are similar, but taking on the other's work is more difficult than either expected… and their lives are forever changed.
In The Christmas Spirit, Debbie Macomber celebrates the true meaning of the holidays and the inclusive community spirit that binds us all.
"An eclectic supporting cast and a comically disastrous climactic Christmas Eve church service make the narrative shine bright," says Publishers Weekly. "It's exactly what readers want from a Macomber holiday outing."