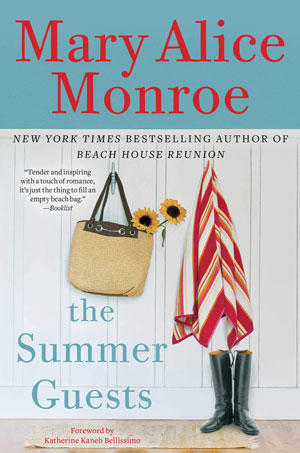 Late August is a beautiful time on the Southern coast — the peach trees are ripe, the ocean is warm, and the sweet tea is icy. A perfect time to enjoy the rocking chairs on the porch. But beneath the calm surface bubbles a threat: it's also peak hurricane season.
When a hurricane threatens the coasts of Florida and South Carolina, an eclectic group of evacuees flees for the farm of their friends in North Carolina: the host's daughter and her rescue dogs, a famed equestrian, a makeup artist, a horse breeder and her daughter, and an Isle of Palms resident who helps protect sea turtles.
They bring with them only the few treasured possessions they can fit in their vehicles. Strangers to all but their hosts, they must ride out the storm together.
During the course of one of the most challenging weeks of their lives, relationships are put to the test as the evacuees are forced to confront the unresolved issues they have with themselves and with each other.
But as the storm passes, they realize that what really matters isn't what they brought with them to the mountains. Rather, it's what they'll take with them once they leave.