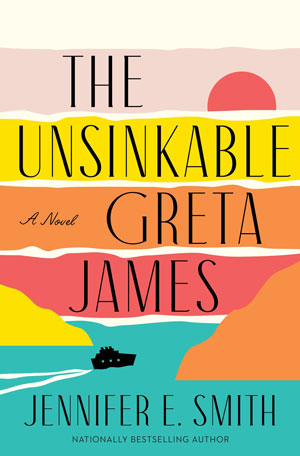 Just after the sudden death of her mother, her most devoted fan, and weeks before the launch of her high-stakes second album, indie rock star Greta James falls apart on stage.
The footage quickly goes viral, and she stops playing to retreat from her very public life. Greta's career is suddenly in jeopardy – the kind of jeopardy her father, Conrad, has always warned her about.
Months later, still heartbroken and very much adrift, Greta reluctantly agrees to accompany her estranged father on the Alaskan cruise her parents had booked to celebrate their 40th anniversary. It could be their last chance to heal old wounds in the wake of shared loss.
But the trip also will prove to be a voyage of discovery for them, and for Ben Wilder, a charming historian onboard who is struggling with a major upheaval in his own life.
"Warm, funny and bursting with heart, it's exactly the book you want to read," says New York Times bestselling author Rebecca Serle.
"It's not only entertaining but heart expanding and seems destined for book clubs and the big screen," says Amazon.