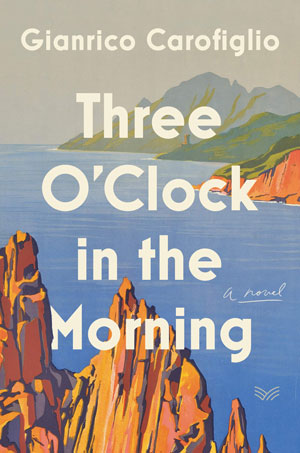 "In a real dark night of the soul it is always three o'clock in the mornin." – F. Scott Fitzgerald
In this poignant and moving coming-of-age novel, a father and his teenage son are forced to spend two sleepless nights exploring the city of Marseilles, a journey of unexpected adventure and profound discovery that helps them come to truly know each other.
Antonio is 18 years old and on the cusp of adulthood. His father, a brilliant mathematician, hasn't played a large part in his life since divorcing Antonio's mother. But when Antonio is diagnosed with epilepsy, they travel to Marseille to visit a doctor who may hold the hope for an effective treatment. It is there, under strained circumstances, they get to know each other and connect for the first time.
As the hours pass and day gives way to night, the two find themselves caught in a series of caffeine-imbued adventures involving unexpected people that connect father and son for the first time.
As the two discuss poetry, family, sex, math, death and dreams, their experience becomes a mesmerizing 48-hour microcosm of a lifetime relationship. Both learn much about illusions and regret, talent and redemption, and, most of all, about love.