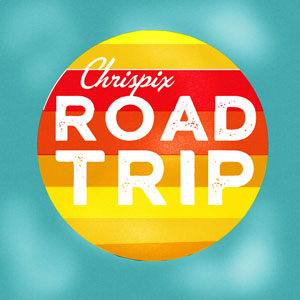 The all-American road trip season has begun. Are you prepared? The frenzied crescendo of buttoning up work, overpacking for every possible wardrobe scenario, triple-checking the essentials list, piling up knickknacks to soothe attention spans, ensuring our homes will be standing when we return and the all-so-scientific Tetris game of squeezing what gets packed into the car vs. the car-top carrier. Reminds us of why our parents were in such a bad mood before any family vacation.
One of the most important and commonly overlooked staples is the road trip mixtape. This soundtrack that carries us across the highways, byways and sometimes longways to our final destination is an essential component to remedy the mood and prepare us for the moments we spent weeks counting down.
Here is a 10-pak of notable tracks to get you started:
"Holiday Road" – Lindsey Buckingham
"Ventura Highway" – America
"Low Rider" – War
"Radar Love" – Golden Earring
"Get on the Good Foot" – James Brown
"Sweet Emotion" – Aerosmith
"Strawberry Letter 23" – The Brothers Johnson
"Can you Feel It" – The Jacksons
"Life's Been Good" – Joe Walsh
"Apache" – The Sugarhill Gang
Grab some snacks, don't forget the sunscreen and enjoy!
For music streaming aficionados, check out the full mixtape on Spotify.
Handle: Skyrucker
Playlist: CHRISPIX // R O A D T R I P
– Chris Rucker