Emergencies can occur anytime, anywhere. However, if something happens on local waterways, the Columbia County Dive Rescue and Recovery Team is ready to respond.
The team is made up of 40 volunteers who receive training and diving certifications from a nationally recognized agency. They must meet the physical requirements necessary to perform underwater recovery specialist and boat operator duties, and they also purchase their own diving equipment.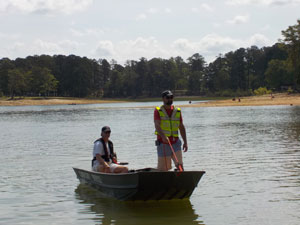 "They train on their own time at their own expense," says Danny Kuhlmann, the operations chief of Columbia County Fire Rescue, which oversees the team. "The fire department maintains other equipment and gets it to the dive sites. We're here to help the team in any way possible." 
Duties include conducting underwater searches for missing persons and forensic underwater searches for physical evidence. "The county has so much water in addition to Clarks Hill Lake and the Savannah River," says Kuhlmann. "There are hundreds and hundreds of ponds in the county." 
The dive team also performs surface and ground searches, rescue and safety operations, and public safety demonstrations and presentations. In addition, dive team members provide support for local events such as the Adaptive Water Ski Clinic, Benderdinker and Heroes on the Water.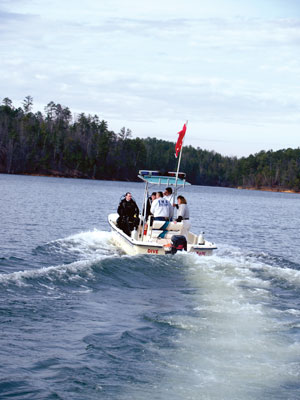 "This is a fantastic volunteer group right here in our back yard that we rarely think about until an emergency happens. Constant training and preparation enables them to respond quickly when a dreaded accident occurs. Our hat's off to these wonderful folks," says Phil Alexander, CallingPost founder.
Volunteers range in age from 18 to 60, but not all of them are divers. Some are boat operators; others help suit up divers and watch over them when they are on a mission. The team also has a volunteer who performs administrative duties.
Kuhlmann says the number of volunteers cannot exceed 40. However, anyone who is interested in becoming part of the team can email him at dkuhlmann@columbiacountyga.gov. He will contact  eligible applicants as openings become available.