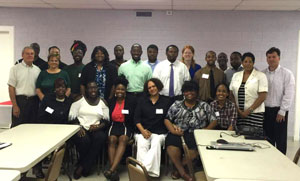 The dignity of work should be available to everyone, and Megiddo Dream Station is trying to fulfill that promise for as many people as possible.
Based in Graniteville, South Carolina, Megiddo, founded in 2012 to move people into the workforce, is opening a new location in Columbia County at Oakey Grove Baptist Church in October with the help of CallingPost founder Phil Alexander. The church is one of three new sites that Megiddo is opening this fall for a total of nine locations. Clearly, Kay Benitez, executive director, has found a winning formula.
When she initially researched existing job training and placement programs to devise the Megiddo curriculum, however, she discovered that their employment statistics were bleak. 
"Their placement rates were less than 20 percent, and their job retention rates were less than 5 percent," Benitez says. "So instead of looking at existing programs, I started talking to employers and asked them what they were looking for."
Since the first class of 16 students finished the eight-week program in January 2013, Megiddo has put 302 people to work. According to Benitez, the program has a 95-percent job retention rate. 
"It is truly amazing to see a person come in completely downtrodden, depressed and discouraged and then to see them again at graduation," she says.
The average student is 35 years old, has three children and has been out of work for five years. The program has strict attendance and academic requirements, and its students also must complete 20 hours of volunteer service to graduate. "Our program is intensive and extensive," says Benitez. "If a person completes it, they're serious about getting a job."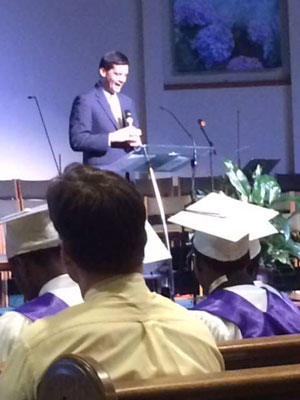 Core curriculum classes are taught three times a year, beginning in October, February and June. Four-, six- or eight-week specialty classes, which improve employment opportunities or quality of life, are taught between the core classes. All classes are tuition free."
For more information, visit mdssc.org.