A local businessman and a globetrotting explorer team up to share the wonders of the planet with others.
When life experiences don't quite measure up to expectations, world-class explorer Richard Wiese has a word for that – anticipointment.
Fortunately, however, Wiese, host and executive producer of the PBS TV program "Born to Explore," also has the perfect remedy for these circumstances. He crisscrosses the globe to celebrate its diverse cultures, natural wonders and wildlife on his award-winning show, bringing his audience along for the ride.
"When people are just bucket-listing trips, they're missing out," says Wiese. "I find that it's the people you meet along the way that makes it memorable."
One of the people he has met through his travels is local businessman Wayne Brown, who owns Aggressor Adventures. The Augusta-based business takes travelers on scuba diving, river cruise and safari lodge adventure vacations.
"A customer who was a mutual friend thought it would be a good idea for us to get together," says Brown. "The places we go and visit were very well aligned."
Must-See TV
Indeed, they were. In fact, two upcoming 30-minute episodes of "Born to Explore" were part of trips that Wiese took with Aggressor Adventures, a sponsor of the show. The March 23 episode was shot in the Cayman Islands, and the March 30 program was filmed in Sri Lanka. Wiese joined Brown at a viewing party of the two shows for friends and family at Riverwatch Cinemas in February.
In the Cayman Islands, Wiese went on a scuba diving expedition on one of the newest liveaboards in Brown's fleet, the four-deck, 135-foot-long Cayman Aggressor V.
"It's like a small cruise ship, but just for divers," Brown says. "The divers sleep and eat onboard, and they see great sunsets."
"It's like a six-star hotel," Wiese says of the yacht. "You go on an epic adventure, and it creates a very special experience."
Descending deep in the turquoise waters of the western Caribbean Sea, the cameras follow Wiese as he takes his first wall dive, explores shipwrecks and pets Lucy, an amiable Nassau grouper.
"The Caymans reminded me how much I love diving. It's three-dimensional. You're weightless. You feel like an astronaut. It's a feeling you can't emulate on the land," says Wiese. "I have spent a lot of time diving, and I always loved looking at water and wondering what was beneath it."
On island terra firma, he gets shoulder-to-shoulder with blue iguanas – the most endangered iguanas on Earth.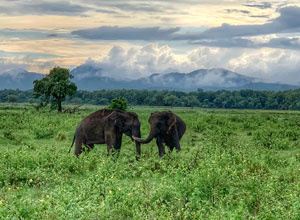 The Sri Lanka journey highlights Wiese's adventure to the Aggressor Safari Lodge near the Wilpattu and Minneriya National Parks.
"We want people to get a feel for Sri Lanka," Wiese says. "Most people have heard of it, but they don't really know where it is." (For the geography challenged, Sri Lanka, formerly called Ceylon, is an island country in South Asia off the southern tip of India.)
Viewers can tag along with Wiese as he explores the cultural history of the Buddhist nation, takes a jungle excursion to Monkey Kingdom to observe the primates in their natural habitat and goes on Jeep safaris in search of leopards, sloth bears, water buffalo and Asian elephants.
"I've been on African safaris dozens of times, but the most elephants I've ever seen in my life were in Sri Lanka," says Wiese.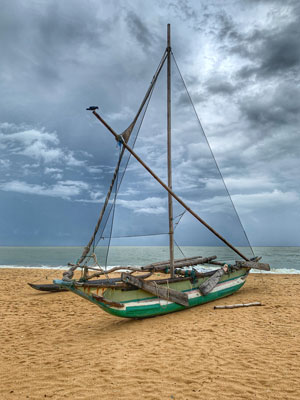 He calls the country a "beautiful place to visit" and "the next hot spot," and those sentiments are just the words that Brown likes to hear.
"For me, our adventure trips are all about the experience," Brown says. "We want our customers to develop an appreciation for what they've seen and who they come in contact with."
Wiese says his TV show has a dual purpose – to create positive cultural understandings of people around the world and to foster an appreciation of wildlife and nature that highlights the importance of good stewardship.
"We try to be as authentic as possible," he says. "We show that there's magic left in the world – not in the Harry Potter fashion."
He must be doing something right. Premiering in 2011, "Born to Explore" has earned 13 Daytime Emmy nominations, two Daytime Emmy awards, 34 Telly awards, four Parents' Choice awards and a CINE Golden Eagle. Wiese also has won numerous accolades including the 2012 Walter Cronkite Award for his contributions to journalism and exploration.
Lifelong Passion
For Brown and Wiese, their passion for exploration and adventure began when they were young boys.
"I grew up on a small farm that backed up to 8,000 acres of woods," says Brown, who was raised in north Florida. "I started camping in the woods all weekend when I was 12 years old."
Brown has been scuba diving since the late 1990s, taking up the sport when his son was 15 years old so they would have something to do together. He took Aggressor diving trips to the Galapagos Islands and Belize before he bought the company in 2007.
"I love the customer service business," says Brown. "That's what this business really is."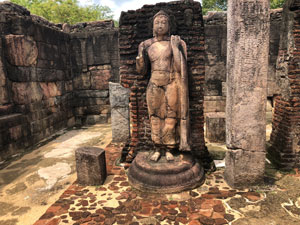 As a boy Wiese played with his dogs on the Stony Brook mudflats of his native Long Island. When he was 11 years old, he climbed Mt. Kilimanjaro with his father. From cross-country skiing to the North Pole to leading expeditions to Australia's Northern Territory, he has been exploring the planet ever since.
He is president of The Explorers Club, an international professional society founded in 1904 to promote the scientific exploration of land, sea, air and space. He has served as president of the organization since 2002, when he became the youngest person to assume the position.
"There are always wonderful experiences every time you travel somewhere," Wiese says. "I've had very few situations that have given me pause."
He escaped an avalanche on Mt. Everest and nearly drowned during a raft race in Belize. However, Wiese says, "A good explorer sees the dark clouds on the horizon and still goes in. You learn to solve a problem before it becomes a crisis."
By Leigh Howard