As the population of Columbia County keeps growing, so, too, does the residential inventory.
From single-family dwellings to apartment complexes, more rooftops in new and existing neighborhoods are continuing to dot the landscape in Columbia County.
Some parts of the county are seeing more residential growth than others, however.
"We're still seeing a lot of westward expansion in Columbia County and in a 5-mile radius of Columbia Road and Lewiston Road," says Scott Johnson, county manager. "We're also seeing tremendous growth in the Harlem area, especially around Pumpkin Center outside of Harlem."
One of those growing areas is Greenpoint, a 1,200-acre mixed-use development off of Appling Harlem Road that will include 600 homes, parks and walking trails, recreational and civic amenities and retail and commercial spaces.
New houses also could be going up soon in Cornerstone IV, which will include 90 single-family homes, says Debra Moore, Harlem city manager. About one-third of the townhomes in Amesbury Station, a 90-unit development on North Louisville Street, have been finished.
Future residential projects in Harlem include a small townhome development of 28 units on Bowdre Street, where construction should begin by the end of the year.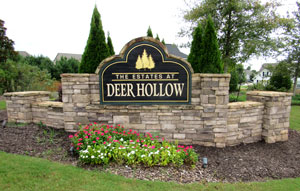 Construction in Hickory Woods, a neighborhood of 112 single-family homes at the corner of Sawdust Road and North Fairview Drive, also is expected to get underway in the next few months.
Moore says construction in Heritage Ridge, a mixed-use development on North Louisville Street, should begin next year. This development will include three or four commercial buildings as well as 76 townhomes.
In Grovetown, says Ronald Kurtz, the city's director of Planning and Community Development, construction has started on more than 50 residential homes in the past year. Two of Grovetown's biggest developments are Brighton Landing off of Horizon South Parkway and The Estates at Deer Hollow off of Wrightsboro Road.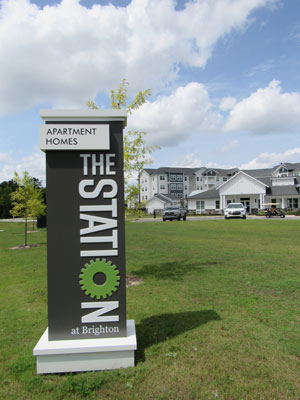 Brighton Landing will include 140 single-family homes. Phase I, which includes 73 homes, is finished, and work is underway on the second phase, which will feature 67 new homes.
Kurtz says about 45% of the 113 units of Brighton Woods Townhomes has been completed. Future plans include the construction of housing for seniors on 7.17 acres in the neighborhood.
The Estates at Deer Hollow, a planned-unit development off of Wrightsboro Road, will feature 449 homes upon completion. Phase I, which includes 105 single-family homes, has been completed, and 43 of the 110 single-family homes in the second phase have been built in the past year.
Site work also has begun on phases III and IV, which will have a total of 234 single-family homes.
Other new neighborhoods also are coming to the Grovetown area.
Houses have been built in phase I of Wrights Farm off of Wrightsboro Road in Grovetown, says Scott Sterling, the county Planning Services director, and infrastructure construction has begun in phase II.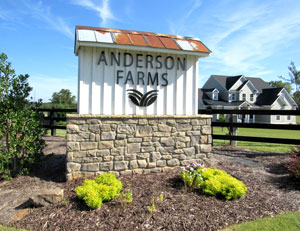 He also says homes should be under construction soon in Jackson Heights on Old Belair Lane.
Anderson Farms, off of Louisville Road north of Interstate 20, includes 43 home sites in the first phase, and construction in phase II has begun.
Phase I of construction is underway in Tillery Park, which will tie into the west end of Canterbury Farms and connect Baker Place and Chamblin roads, and houses could start to go up in the first quarter of 2022.
Evans remains a popular address for newcomers and existing residents alike, and construction is going strong in the community's new and established neighborhoods.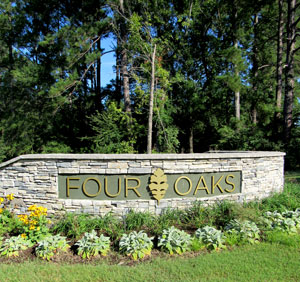 Sterling says Crawford Creek is almost finished, and new homes still are going up in Whispering Pines off of William Few Parkway. Construction is underway in Highland Lakes, also off of William Few Parkway. The neighborhood will include walking trails, fishing ponds, a dog park, a resort-style swimming pool and pocket parks.
In addition, construction continues in Four Oaks off of Hereford Farm Road as well as in River Oaks off of Hardy McManus Road.
Site plans also have been approved for a mixed-used development in Evans Towne Center, an upscale neighborhood that will include ground-level retail stores and six apartment buildings on the former site of Marshall Square retirement community. Sterling says construction of the apartment buildings, which will feature four stories and 301 residential units, should begin soon.
More apartments are going up in other parts of the county as well. The first phase of a 328-unit apartment complex, The Station at Brighton in Grovetown, is finished, and work has begun on the 134 apartments in the second phase.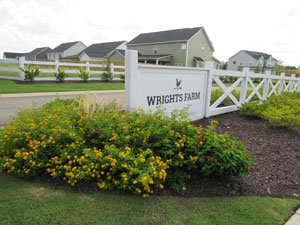 Construction of the second phase of Lullwater at Riverwood Apartments in Evans also is underway.
In addition, construction continues on a $45 million, 274-unit affordable housing apartment complex, Grand Oaks at River Island, on Blackstone Camp Road. The apartments are expected to be complete around October 2022.
In June the county adopted Revisions to Vision 2035, the county's long-term strategic plan for growth and development. They include the addition of two new character areas – the lake area and in-town neighborhoods – which indicates how they should be developed or redeveloped, according to growth patterns and the availability of utilities.
"The county is transitioning into the implementation phase," Sterling says.