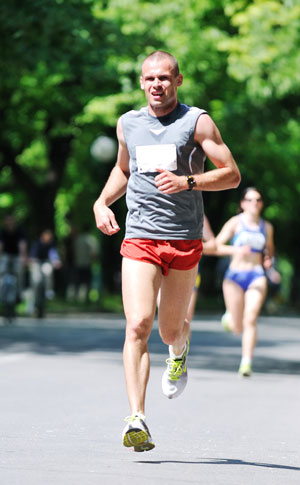 A new multi-sport trail event is coming to Blanchard Woods Park.
If you're ready to hit the trail running – or biking – then check out Own the Woods. This new multi-sport trail event will include a three-hour circuit cross country mountain bike race, a 5-mile trail run and a four-person mountain bike relay.
Cash prizes will be awarded to the top male and female finishers in the mountain bike race and the trail run. Awards will be presented to age group winners as well. The top mountain bike relay male, female and co-ed teams also will earn awards.
In the Corporate Challenge, teams will compete for a grand prize based on cumulative results in all three disciplines.
The event also will feature an expo showcasing fitness and health-themed vendors, food, beverages and other activities for all ages.
Early registration ends August 1, but participants can register through September 13. Packet pick up begins at 7 a.m. on September 14, and is followed by the trail run at 8 a.m., mountain bike relay at 9:30 a.m. and mountain bike race at 11 a.m. Proceeds will benefit the MS Center and raise awareness about multiple sclerosis.
"Through our work at the Augusta MS Center at Augusta University, we know that MS is a challenging disease full of unpredictable ups and downs," says Dr. Suzanne Smith, director of the center. "We hope that presenting Own the Woods will serve as a positive reminder to everyone, including those living with MS, to stay the course regardless of the challenges they face."
If You Go:
What: Own the Woods
When: Saturday, September 14
Where: Blanchard Woods Park
How Much: $40 individuals before August 1; $45 individuals August 1 – September 13; $120 teams
More Info: (706) 421-4585 or bikereg.com