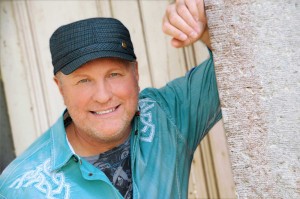 A country singer who performs issue-oriented music is coming to Evans. Country crooner Collin Raye entertains audiences and advances the social causes of those who cannot always speak for themselves. This month the energetic showman, who has been performing since the 1990s, is bringing his electrifying style to Evans.
Fans will remember "Love, Me," the song that shot him to fame in 1991. Other favorites include "Little Rock," an anthem for those struggling with addiction recovery. When this song hit the charts in 1994, its video prompted more than 100,000 phone calls to Alcoholics Anonymous from people seeking help with their addictions.
"Not That Different" pleaded for tolerance, while "I Think About You," which exposed the exploitation of women and children, won awards for its song and video. 
During his career, Raye has had 24 Top 10 records and 16 number one hits. He is a 10-time male Vocalist of the Year nominee (five-time Country Music Association nominee and five-time Academy of Country Music nominee).
He also has supported organizations ranging from Al-Anon and Special Olympics to Easter Seals and Make A Difference Day. At the Country Radio Seminar in 2001, Raye won the organization's Humanitarian of the Year award in recognition of his issue-oriented music and his tireless charity work.
If You Go:
What: An Acoustic Evening With Collin Raye
When: 7:30 p.m. Friday, November 20
Where: Jabez S. Hardin Performing Arts Center
How Much: $52
More Info: (706) 726-0366 or augustaamusements.com