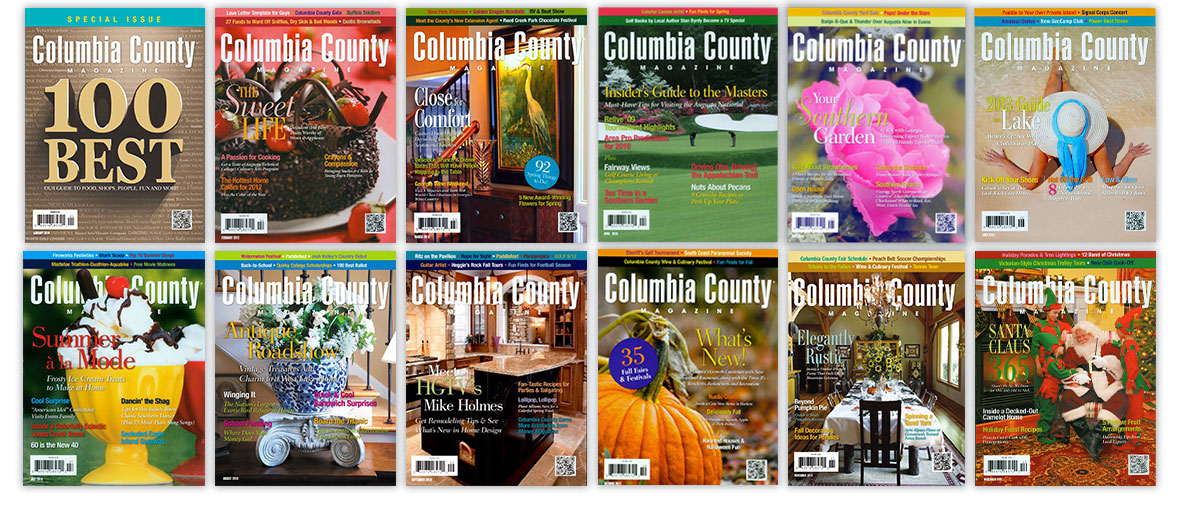 Take a bold look at life in today's South. Fresh, crisp and entertaining, we're the only monthly lifestyle magazine in Metro Augusta (pop. 500,000) — but you don't have to live here to love it!
Columbia County, one of the fastest growing, most affluent and politically influential counties in Georgia, is overflowing with interesting people and untold stories. Sometimes they're serious, sometimes they're downright quirky. It's our pleasure to tell these stories and tell them in a way that's as smart as the area we cover. It's an approach that resonates with readers, which results in a larger audience for our advertisers.
We do this with a mix of creative profiles, informative and entertaining stories, illuminating photo spreads and award-winning design. Unlike newspapers that have to quickly scratch the surface, we get to leisurely explore the depths of topics that interest our readers and affect the people in our area.
It's fun. We love what we do. We set our standards high and deliver a publication that's jam-packed with personality and insight. Some might call it a monthly dose of modern Southern Hospitality.
Having said that, it really boils down to this: Columbia County Magazine is a refreshing way to stay informed, enlightened and entertained — no matter where you live.