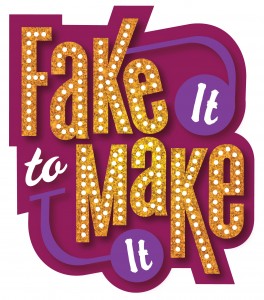 For decades SafeHomes Inc. has endeavored to turn victims of domestic violence into survivors. However, the nonprofit organization is making even more noise with "Fake It to Make It," a lip sync challenge fundraiser to support efforts to end domestic violence through advocacy, awareness and education.
Inspired by "The Tonight Show Starring Jimmy Fallon" and LL Cool J, the event will give contestants the opportunity to battle for bragging rights as the inaugural lip sync champion. More importantly, however, each contestant is trying to raise $10,000 to support SafeHomes' mission, which includes construction of a new 14,500-square-foot, 36-bed shelter and increasing outreach programs and services.
Supporters can make a donation or buy a ticket to the lip sync challenge on behalf of the contestants. They include Ryan Mahoney; Eddie Writer, featuring Dave Brendza, Dave Jaugstetter, Ben Young, David King and Patrick Mulvehill; Abu Khan; Ray Lewis; David McDaniel, Heather Seigler and Haskell Toporek; and Jorge Lopez, with a surprise special guest.
Judges, hosts and masters of ceremony will include Ashley Campbell-White, Barclay Bishop and Jay Jeffries of WAGT 26; Elizabeth Lamb of Doctors Hospital; Francois Leger of FPL Food and Karen Gordon of Garden City Jazz.
"This helps people know who we are and what we do," says Jennifer Frantom, SafeHomes' development director. "We want to engage the community and get people involved."
SafeHomes has about $700,000 left to raise in its $3.2 million capital campaign, she says, and the shelter should open in the spring.
If You Go:                                                                                                                             
What: Fake It to Make It
When: 7:30 p.m. Friday, January 22
Where: Imperial Theatre
How Much: $12 – $32
More Info: safehomesdv.org or (706) 736-2499