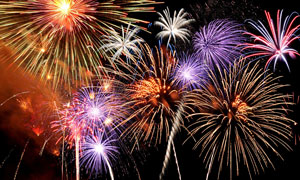 Independence Day Fireworks & Festivities
July 1
Fort Gordon's Independence Day Celebration
Barton FieldFort Gordon's annual celebration that includes a kiddie carnival, food and craft vendors, fireworks show and live music. Bring blankets and chairs, but no pets, tents or coolers. 5-11 p.m. Admission is free. Food and beverage tickets also are available for presale at the MWR Directorate Office (Building 28320, Lane Avenue). Guests 16 and older must present a photo ID at Fort Gordon's entrance gate. Masks must be worn for all unvaccinated attendees. (706) 791-8878, fortgordon.com
July 2
Freedom Blast
Thomson-McDuffie Government Center Grounds
The Thomson-McDuffie Chamber of Commerce and the City of Thomson bring Independence Day fun with a picnic on the lawn, food from local restaurants, music and fireworks. 7-9:45 p.m. Fireworks begin at 9:30 p.m. Bring lawn seating. Coolers are allowed, but no alcohol. Admission is free. (706) 597-1000, thomsonmcduffiechamber.com
Clarks Hill Lake 4th of July Fireworks
Raysville Marina
Friends of Clarks Hill Lake present a fireworks show for boaters and onlookers from shore. Best viewing areas on land are from Amity Recreation Area and Raysville Marina. Free. 9 p.m. Bring seating and picnics.
July 3
Grovetown Fourth of July Barbecue
Liberty Park Community Center
The City of Grovetown's community-wide picnic will be a drive-through this year with free barbecue plates. Plates include barbecue, two sides and a roll. 11 a.m. (706) 860-7691, cityofgrovetown.com
July 4
Boom in the Park
Evans Towne Center Park
Bring chairs and blankets to Columbia County's annual Independence Day celebration. Event includes live music by Whiskey Run, food trucks and fireworks. 5-10 p.m. Fireworks begin at dusk. Admission is free. No glass or alcohol is allowed. (706) 868-3484.
Independence Day Celebration
Augusta Commons
Downtown Augusta's Independence Day Celebration features live entertainment, arts and crafts vendors, food vendors, patriotic merchandise. 5-9:30 p.m. Fireworks begin at dusk. Bring blankets and chairs but no coolers or pets. Free admission. (706) 821-1754, augustaga.gov
July 10
Independence Day Celebration Fireworks and Boat Parade
Plum Branch Yacht Club
Celebrate Independence Day with a patriotic boat parade, food, games, entertainment and fireworks over the lake. The boat parade kicks things off at noon and festivities continue until 10 p.m. Barbecue plates will be sold for $14 each at the Pavilion at Plum Branch Yacht Club from noon to 4 p.m., and the Lakeside Grill will be open until 10 p.m. Fireworks begin at dark. For more details, contact the McCormick County Chamber of Commerce at (864) 852-2835, the Plum Branch Yacht Club at (864) 443-3000 or the Lakeside Grill at (864) 443-3004. mccormickscchamber.org, plumbranch.com