According to Shakespeare scholars, the names Hamnet and Hamlet were interchangeable in Elizabethan England. In the 21st century, novelist Maggie
read more »
One day in the City of Light. One night in search of lost time. Paris between the wars teems with
read more »
Jason Goodyear is the star outfielder for the Los Angeles Lions, stationed with the rest of his team in the
read more »
With Camino Winds, bestselling author John Grisham offers the perfect escape to paradise for a little sun, sand, mystery and
read more »
Micah Mortimer is a creature of habit. A self-employed tech expert, he is superintendent of his apartment building and cautious
read more »
Forever remembered as one of the most dramatic storylines in the history of golf, Payne Stewart's legendary career was bookended
read more »
From New York Times bestselling author Isabel Allende comes this epic historical fiction novel that spans decades and crosses continents, following
read more »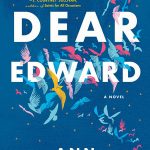 One summer morning, 12-year-old Edward Adler, his beloved older brother, his parents and 183 other passengers board a flight in
read more »
At the height of World War II, a handful of idealistic young Americans receive a mysterious letter from the government,
read more »
Pour yourself a cuppa and get lost in merriment with three Christmas tales from Michelle Griep. In 12 Days at
read more »
A new book, Against All Odds: The Donnie Hixon Story — Burt Reynolds' Stunt Double in The Longest Yard, by
read more »
The New York Times bestselling author of The Tiger's Wife returns with an epic tale of perseverance. In the lawless, drought-ridden lands of the
read more »
It's 1964 in the USSR, and unbeknownst even to Premier Khrushchev himself, the Soviet space program is a sham. Well,
read more »
Lisbeth Salander — the fierce, unstoppable girl with the dragon tattoo — has disappeared. She's sold her apartment in Stockholm.
read more »