Forever remembered as one of the most dramatic storylines in the history of golf, Payne Stewart's legendary career was bookended
read more »
From New York Times bestselling author Isabel Allende comes this epic historical fiction novel that spans decades and crosses continents, following
read more »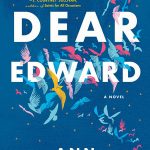 One summer morning, 12-year-old Edward Adler, his beloved older brother, his parents and 183 other passengers board a flight in
read more »
At the height of World War II, a handful of idealistic young Americans receive a mysterious letter from the government,
read more »
Pour yourself a cuppa and get lost in merriment with three Christmas tales from Michelle Griep. In 12 Days at
read more »
A new book, Against All Odds: The Donnie Hixon Story — Burt Reynolds' Stunt Double in The Longest Yard, by
read more »
The New York Times bestselling author of The Tiger's Wife returns with an epic tale of perseverance. In the lawless, drought-ridden lands of the
read more »
It's 1964 in the USSR, and unbeknownst even to Premier Khrushchev himself, the Soviet space program is a sham. Well,
read more »
Lisbeth Salander — the fierce, unstoppable girl with the dragon tattoo — has disappeared. She's sold her apartment in Stockholm.
read more »
Two sisters, one farm. In New York Times-bestselling author J. Ryan Stradal's latest novel, a family is split when the
read more »
Memory makes reality. That's what New York City cop Barry Sutton is learning as he investigates the devastating phenomenon the media
read more »
Late August is a beautiful time on the Southern coast — the peach trees are ripe, the ocean is warm,
read more »
Wynn and Jack have been best friends since freshman orientation, bonded by their shared love of mountains, books and fishing.
read more »
Goodfellas meets Thelma and Louise when an unlikely trio of women in New York finds themselves banding together to escape the clutches of
read more »
In her new novel, New York Times bestselling author Lisa See explores the haenyeo, or sea-women divers who live on
read more »