Kicking off the 2015-16 season with a performance by legendary trumpeter Doc Severinsen, Augusta Amusements brings 12 talented acts to Columbia County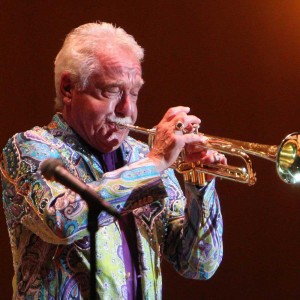 Augusta Amusements has a knack for bringing talented entertainers to the area, and this season its lineup of 12 performances will offer showmanship at its finest. While some acts such as the Annie Moses Band and the Glenn Miller Orchestra will make encore performances, others will bring local concertgoers exciting new entertainment.
Doc Severinsen and His Big Band will kick off the 2015-16 season on Saturday, September 12. Tickets are $67.
The Grammy-winning bandleader on "The Tonight Show with Johnny Carson" was as well known for his flamboyant fashion and his quick wit as he was for his trumpet. And he has been sharing his talents with appreciative audiences ever since. Within a week of the late-night show's final telecast in May of 1992, Severinsen was on the road with his big band.
In addition to touring regularly with his band during his 60-year career, Severinsen performs with symphony orchestras all across the country. He has made more than 30 albums in genres ranging from big band to jazz-fusion to classical. The Very Best of Doc Severinsen reprises 15 of his signature pieces. He received a Grammy for "Best Jazz Instrumental Performance – Big Band" for his recording of Doc Severinsen and The Tonight Show Band-Volume I.
Other performances this season include The Broadway Boys, The Stranger – Billy Joel Tribute Experience, Collin Raye, Live from Nashville, Johnny Peers & Muttville Comix, Band on the Run – The McCartney Years, Evening in the Round, Henry Gross and futurist Adam Trent.
All shows begin at 7:30 p.m. at the Jabez S. Hardin Performing Arts Center in Evans. For more information or to purchase tickets, visit augustaamusements.com or call (706) 726-0366. Season tickets are available as well.