Word on the street — or in the air — says that hawk sightings on the East Coast have increased
read more »
Harlem Arts Council festival showcases local talent and emerging artists. If April showers bring May flowers, then Harlem Arts Council's
read more »
Union is the appropriately titled masterpiece by the No Depression pioneers, Son Volt. Their ninth studio release finds Jay Fararr
read more »
Wynn and Jack have been best friends since freshman orientation, bonded by their shared love of mountains, books and fishing.
read more »
BBB Tip: Beware the perils of clickbait Thanks to clickbait, it seems like it's getting harder and harder to know
read more »
More than a century ago the revolutionary recording of Ray Charles' Modern Sounds in Country Music Vols, 1 & 2
read more »
Goodfellas meets Thelma and Louise when an unlikely trio of women in New York finds themselves banding together to escape the clutches of
read more »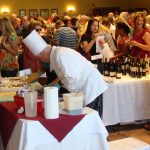 The Columbia County Food and Wine Festival is back in a new rooftop location. If there is truth in wine,
read more »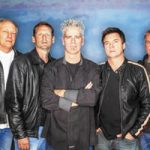 Innovative concerts blend music and entertainment. When Augusta Symphony performs, the show is bound to be magical. However, a performance
read more »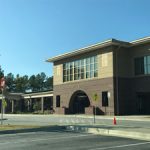 A special election this month will bring Columbia County residents to the polls to vote on an ESPLOST referendum. Voting
read more »
Sample signature culinary and beverage offerings at Bonne Santé. There are lots of ways to spend a Sunday spring afternoon.
read more »
A holler from the North Carolina hills becomes one of 2019's sweetest tonal finds. Mandolin Orange — whose warm molasses
read more »
In her new novel, New York Times bestselling author Lisa See explores the haenyeo, or sea-women divers who live on
read more »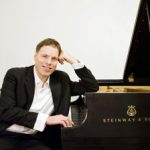 Music lovers can court their sweethearts with musical trips over the rainbow and across the ivories. Fans of the cinema
read more »
The love of music, the love of legends, the love of love are all wrapped in Van Morrison's 40th studio
read more »