Coasting and moonwalking are center stage at the Jabez. Nothing takes you back in time quite like a favorite song,
read more »
A fall garden tour will offer ideas to gardeners who want to turn their yards into peaceful sanctuaries. Four homes
read more »
Visitors to Sacred Heart Cultural Center have always been able to see beautiful works of art on display. Now they
read more »
Bring your own gun (12-gauge or 20-gauge), along with ammo (100 shots per person) and protection for your eyes and
read more »
Lisbeth Salander — the fierce, unstoppable girl with the dragon tattoo — has disappeared. She's sold her apartment in Stockholm.
read more »
"Majestic," "vintage," "spirit-country soul" barely scratch the surface when describing the sheer swagger of singer-songwriter Yola. Born and raised in
read more »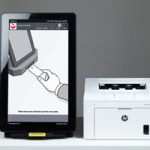 The state has chosen Dominion Voting Systems to implement its new verified paper ballot system. Implementation of the new secure
read more »
Music, film and storytelling highlight Augusta Symphony's new season. A little bit classic; a little bit country; a little bit
read more »
Two sisters, one farm. In New York Times-bestselling author J. Ryan Stradal's latest novel, a family is split when the
read more »
After pressing the pause button for five years, The Black Keys return with a simple truth: rock 'n' roll will
read more »
2019 Local Independence Day Fireworks & Festivities July 3 Fort Gordon's Independence Day Celebration Barton Field Celebrate the red, white
read more »
Memory makes reality. That's what New York City cop Barry Sutton is learning as he investigates the devastating phenomenon the media
read more »
Singer songwriter Dylan LeBlanc is 29 years old and four records into a lush career that takes most artists 29
read more »
Officials break ground on a multi-use greenway system Construction is underway on phase I of the Euchee Creek Greenway, a
read more »
Bugged by eating the same old things? Well, then. . . . If you can get past the thought of
read more »