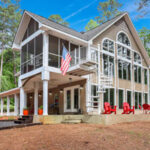 Life is laid back, quiet and easy at this Clarks Hills Lake hideaway. Clarks Hill Lake resident Brandon Barden might
read more »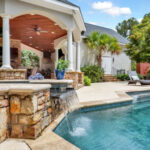 This West Lake home is the perfect place to retreat with family or entertain a crowd. For many people, house
read more »
For these avid golfers, their custom-built River Island home suits them to a "tee." From golf and football, art and
read more »
Tranquility and lots of space make a Bartram Trail home the perfect retreat for this Evans family. For Wendy and
read more »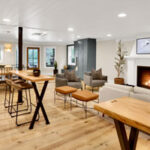 A family's unfinished basement – a longtime group gathering spot – is transformed into a complete living space with a
read more »
A love for decorating plus a love for Christmas adds up to a sparkling holiday home in Mitchell Park. For
read more »
Everyone has a place at the table at this Appling couple's home that is built for entertaining. Appling resident Terra
read more »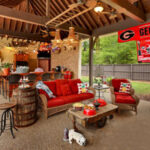 Influences from near and far drove the design of this Columbia County home. Drawing on her Italian heritage, plus a
read more »
Using their natural talents, natural materials and love of tradition, this Evans couple built a timeless home in Magnolia Ridge.
read more »
From historic building materials to original artwork, this Champions Retreat home is the latest setting for this couple's joy-filled narrative.
read more »
While most people live at the lake to play with their water toys, this Appling resident wanted a place for
read more »
Country life is second nature for this Leah family of five. It's only fitting that a couple who named their
read more »
With a mix of farmhouse and contemporary décor, along with pieces from the past, an upbeat family finds its rhythm
read more »
This DIY couple loves to refurbish and redecorate, but they never stray far from their roots in their Harlem home.
read more »
A Harlem resident has lovingly restored her maternal grandparents' house, where she and her husband now live As a child
read more »