Sacred Heart Cultural Center will have an exhibition of the works of Ann Marie Dalis and Tom Swift in the
read more »
Augusta Symphony will showcase the works of renowned composers along with Ol' Blue Eyes this month. The second half of
read more »
Paceline has announced that it raised more than $300,000 at its PaceDay 2021 ride to raise money for cancer research
read more »
Columbia County Restaurant Week returns with two additional days this year. Any time is a good time to dine out,
read more »
Watch out for scammers who prey on consumers' unfamiliarity with courts and the jury duty process. According to the Better
read more »
Living up to its motto, the local Boy Scouts council is ready to share its new home with the community.
read more »
Christmas music is a must-have for the holidays, and when you can see and hear it performed live, it's even
read more »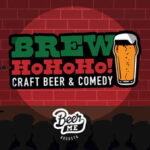 Beer and comedy lovers can have a big time and a merry little Christmas all at once with Columbia County's
read more »
If you're ready to have a holly jolly Christmas, then Columbia County is the place to be as parades and
read more »
Warm up to winter with ice skating, marshmallow roasting and hot cocoa Grab your mittens and hats – Evans On
read more »
Augusta Symphony crosses centuries with guest performers this month From keyboards to horns, the music Augusta Symphony presents with guest
read more »
Georgia State Parks and Historic Sites is celebrating its 90th anniversary. After reorganizing the State Board of Forestry in 1931,
read more »
Make the most of summertime with these 21 ideas for local fun that are (mostly) off the beaten path. Food
read more »