A family of five, plus an animal or three, embraces country living in their forever home in rural Columbia County.
read more »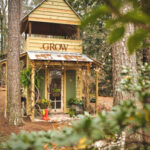 A Martinez couple built a "pandemic potting shed" themselves to fulfill a vision and to pass the time during quarantine.
read more »
At their Bartram Trail home, a bird-loving Evans couple creates an inviting "nest" for themselves and for overnight visits from
read more »
Designed for equal parts of entertainment and R&R, this recently remodeled contemporary home in Martinez is a place where family
read more »
Patience plus passion adds up to the perfect house for a Harlem family. Harlem residents Mandy and Chase Lord knew
read more »
Seven themed trees make the season bright at this Kelarie home in Grovetown. For Grovetown resident Sharon Hutko, Christmas always
read more »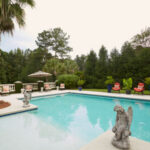 Contemporary, colorful, versatile and fun – this Jones Creek Plantation home is designed for entertaining. The Jones Creek Plantation home
read more »
One bar cart, three ways — all it took to go from simple to stunning was a can of gold
read more »
An Evans resident loves to celebrate Halloween with her "kindred souls." Make no bones about it. Some people believe their
read more »
A Grovetown couple deftly weaves wit and whimsy, texture and timelessness into their eclectic Grenelefe Park home. A place for
read more »
With good timing, savvy shopping and contemporary flair, a Martinez family discovers that they can go home again High school
read more »
Comfort and creativity, along with family and fun, highlight the Jones Creek home that was worth the wait for one
read more »
5 simple ideas to bring fun and flair to outdoor dining and décor There's something about eating outside that just
read more »
A high school horticulture teacher grows a large collection of exotic plants on campus that attracts attention near and far.
read more »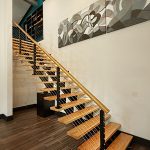 A couple that has plenty of get up and go can put on the brakes at their Clarks Hill Lake
read more »