A Grovetown couple deftly weaves wit and whimsy, texture and timelessness into their eclectic Grenelefe Park home. A place for
read more »
With good timing, savvy shopping and contemporary flair, a Martinez family discovers that they can go home again High school
read more »
Comfort and creativity, along with family and fun, highlight the Jones Creek home that was worth the wait for one
read more »
5 simple ideas to bring fun and flair to outdoor dining and décor There's something about eating outside that just
read more »
A high school horticulture teacher grows a large collection of exotic plants on campus that attracts attention near and far.
read more »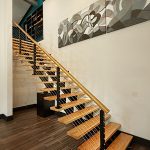 A couple that has plenty of get up and go can put on the brakes at their Clarks Hill Lake
read more »
Blooming vines can bring color, privacy or a touch of the exotic to your landscape. Vines just might be the
read more »
Red tomatoes may be the most popular, but you'd be missing out on a lot of flavor — and fun
read more »
A River Island home is the perfect place for an empty-nest Evans couple to pursue their hobbies and enjoy their
read more »
Rounded walls, arched entries and spiral staircases – along with elegant, yet rustic, décor – shape and define a West
read more »
Calling all green thumbs. Columbia County Library is holding a Gardening in Augusta Lecture Series at its Evans branch. The
read more »
Perk up your garden with some of our favorite new All-America Selections award winners for 2020. Coleus 'Main Street Beale
read more »
With its festive yuletide décor, a West Lake home is filled with good tidings of great joy. Maybe it's the
read more »
The season of pumpkins and scarecrows, colorful leaves and cooler temperatures, family and food, comes early at a Northwood home.
read more »
A River Island couple mixes New England and Southern characteristics to give their home a sleek contemporary style. When Stacey
read more »