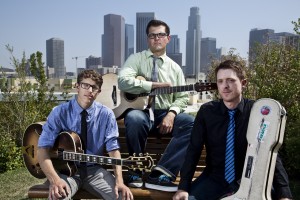 Augusta Amusements is bringing an abundance of talent to Columbia County with its lineup of performers for 2014-15. While some acts such as Lightwire Theater and Al Stewart are returning for repeat performances, others are visiting the area for the first time.
The season kicks off Friday, August 8 with the classic jazz trio, New West Guitar Group. The group, which combines the acoustic and electric guitar to create its signature sound, will perform popular covers and original music. Tickets are $25 and $30.
The Malpass Brothers will perform Saturday, August 23. Chris and Taylor started playing guitar as young boys when their grandfather taught them songs by country music legends such as Hank Williams Sr., Merle Haggard, Porter Wagoner, Kitty Wells and Ernest Tubb. They also have opened for famous musicians such as Haggard and Willie Nelson. Tickets cost $27.50 and $32.50.
The entertainment continues in September with Frank Vignola on Friday, September 5 and Janis Siegel, An Evening of Ella Fitzgerald, on Thursday, September 11. Vignola has been the guitarist of choice for many of the world's top musicians including Ringo Starr, Madonna, Wynton Marsalis, the Boston Pops and guitar legend Les Paul, who named Vignola to his "Five Most Admired Guitar List" for the Wall Street Journal. Tickets to  his performance are $30 and $35.
Nine-time Grammy winner Janis Siegel sang lead on some of the biggest hits by Manhattan Transfer, and she still tours with the group and with her own band. Since 2003 she has appeared in a number of tributes to Fitzgerald, her music idol. Tickets to see her are $30 and $35.
All performances begin at 7:30 p.m. at Jabez S. Hardin Performing Arts Center in Evans. Season packages for multiple shows are available. For more information visit augustaamusements.com or call 706-726-0366.