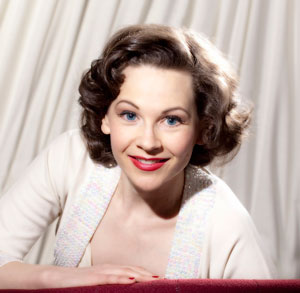 Augusta Symphony brings the community two new yuletide concerts
The only thing better than one holiday concert is two holiday concerts, and Augusta Symphony is offering music fans a double dose of yuletide tunes this month.
The first show, Augusta Symphony Holiday Spectacular, will begin at 7:30 p.m. Thursday, December 6 at the Miller Theater.
In this inaugural holiday concert, the symphony will perform with the Davidson Fine Arts Magnet School Chorale and Joan Ellison, who specializes in reviving Judy Garland's repertoire from the golden Hollywood years to her Carnegie Hall concert and television show.
"It'll be really fun to perform with these great artists," says Dirk Meyer, the symphony's music director. "Joan is a truly outstanding performer, and I am also looking forward to working with the exceptional chorus from Davidson."
The concert will include holiday favorites ranging from "Rudolph the Red-Nosed Reindeer" and "The Christmas Song (Chestnuts Roasting on an Open Fire)" to tunes from Home Alone and It's a Wonderful Life. Tickets range from $36 – $100.
The second concert, Family Holiday Spectacular, will begin at 4 p.m. Sunday, December 9 at Hardin Performing Arts Center. This one-hour concert, the first of two family concerts in Columbia County, is part of a new series designed to introduce children to the symphony. 
"Introducing children to symphonic music at a young age is a wonderful opportunity to instill a love of music, art and culture in them," Meyer says. "It sets them off for a lifetime of enjoyment of this amazing art form." 
The family program will feature highlights such as Polar Express, It's a Wonderful Life and "Chestnuts." Tickets are $30 for adults and $10 for students. Tickets for the Columbia County series, which also includes Peter & the Wolf on March 24, are $52 for adults and $20 for students. 
For more information or to purchase tickets, visit augustasymphony.com.