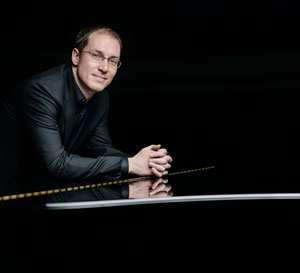 It's hard to imagine how anyone would look on their 250th birthday, but German composer and pianist Ludwig van Beethoven will sound exquisite as Augusta Symphony celebrates the 250th anniversary of his birth with its concert, Beethoven @ 250, on Saturday, January 9 at Miller Theater.
As one of the most admired composers in the history of Western music, Beethoven composed pieces that rank among the most performed of the classical music repertoire.
The Augusta Symphony performance will feature Beethoven's The Creatures of Prometheus Overture, Piano Concerto No. 1 and Symphony No. 3, "Eroica."
Under the baton of Dirk Meyer, musical director, the concert will include Gilles Vonsattel on the piano. The event will feature a smaller orchestra, limited audience capacity, physical distancing and no intermission.
Symphony Series subscribers will have three opportunities to hear the concert. They can attend the dress rehearsal at 2 p.m., the concert at 7:30 p.m. or livestream the event.
The cost to livestream is $10 per household, and the link to watch the concert will be emailed three days before the performance.
For more information, visit augustasymphony.com.