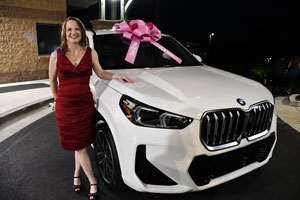 Crystal McDowell of Greenbrier High School has been named the 2023-24 Columbia County School District Teacher of the Year. She teaches biology and anatomy to students in grades nine through 12.
Her winnings include the opportunity to drive a 2023 BMW X1 on a one-year lease that is donated by Taylor BMW at no cost to the teacher.
In addition, ACHS Insurance donates insurance coverage at no cost and Affordable Auto Insurance donates a $1,000 gas voucher.