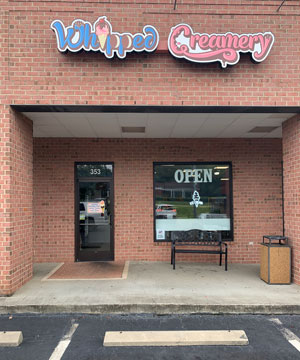 Eat in or take out, Columbia County is filling up with new restaurants.
Regardless of the type of cuisine that people enjoy, they can find a place in Columbia County to satisfy their cravings. From sweets and snacks to ethnic dishes and American fare, new eateries have made their debut in recent weeks and months.
Whipped Creamery Gourmet Frozen Treats opened a second location in the Centre at Furys Ferry in Martinez in the spring, and to spice things up, Latin food lovers can try Latin Flavor, which opened on River Watch Parkway in August.
Mosh Pit Eats, which serves a side of hard rock and heavy metal music with its sandwiches, salads and such, opened on Old Evans Road in Martinez.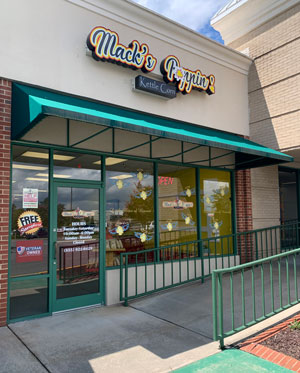 Hibachi Express opened on Washington Road near Bobby Jones Expressway in the former Taco Bell location this summer as well.
When it comes to the restaurant scene, Evans also has gotten a piece of the pie.
For those who like sweet and salty snacks, Mack's Poppin' Kettle Corn opened this winter in Publix Plaza on Washington Road.
Roll On In, which offers sushi creations and Asian fusion dishes, and Buzzed Bull Creamery, which serves alcohol-infused ice cream and milkshakes, opened in March at The Plaza at Evans Towne Center.
In early 2023, Goat Kick Coffee Co. is expected to open behind the Performing Arts Center in a new development called Evans Society Center. The shop will anchor one of the two buildings.
"Three or four new restaurants are being discussed in The Plaza and Gateway areas," says Scott Johnson, the county manager. "Our citizens expect to have shopping and nice restaurants close to home."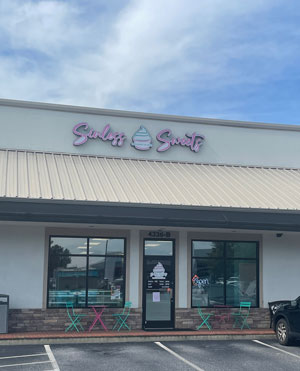 In the meantime, other new food establishments have opened in Evans.
Sinless Sweets, which offers gluten-free, low-carb, sugar-free and vegan desserts, opened in January on Washington Road. Crumbl Cookie also opened in April in Mullins Colony.
Senor Mezcal Mexican Kitchen & Cantina opened on Washington Road near the Evans Walmart in April, and Pizza Central opened its doors on North Belair Road in June. Arie's Confectionaries, which features full-size and mini cheesecakes, also opened in Evans Town Center in September.
In addition, Yosko Japanese Steakhouse moved to the Market at Riverwood in the former site of The Flying Biscuit Café in the spring.
A Dunkin' Donuts and Riverwood Wine & Spirits also are under construction in the Eclipse at Riverwood near the intersection of Washington Road and William Few Parkway. A new Dunkin' Donuts opened in the Grovetown city limits on Wrightsboro Road near the intersection of Horizon South Parkway in July.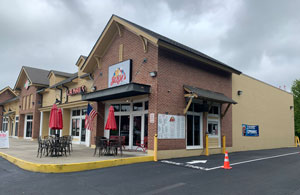 Outside the city limits, Sarge's Soda Shop opened on Columbia Road next to Food Lion in the Grovetown area in January. Sporting a retro look, the shop offers custom sodas, floats, cookies and popcorn.
Vampire Penguin opened a new location in Grovetown on Lewiston Road as well.
"We're seeing more regional chains and franchises coming into the market, not necessarily the national chains that everybody knows," says Robbie Bennett, executive director of the Development of Columbia County.